Inspiring stories. Life-changing experiences.
Abrea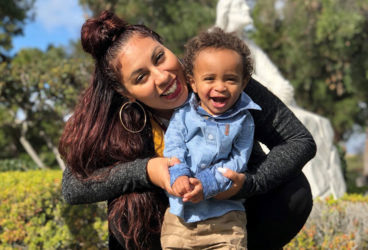 Following job readiness training with San Diego Youth Services this past Spring, Abrea went on to apply, interview and accept a full-time position as the project specialist with The Regional Task Force on the Homeless (RFTH), a unique stipend opportunity.
In this new role, Abrea will help plan and implement a federal grant to the task force to reduce youth homelessness. Abrea will receive a $17,000 stipend and a $5,920 education award to return to school where she plans to pursue a career in social work.
"What excites me the most about now being apart of the RTFH is all of the experience I am gaining and the networking skills I am developing," says Abrea, who received offers for all three of the jobs she applied for after the job readiness training.
"I have met many program managers, stakeholders and business professional people in this last month and there are only more to meet. Being on this journey is so amazing to me just because I never pictured myself being here or doing something like this, but it is now happening, and I believe in myself more than ever."
Samantha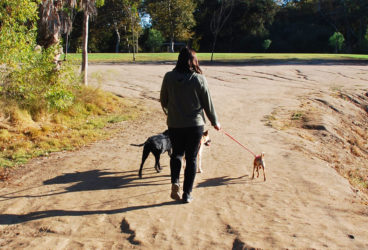 Samantha Benner, 23, was only 16 when she became homeless. When she found her way to our emergency shelter for youth, she was struggling with trauma and heavy drug and alcohol addiction. Today, she describes being on the street as terrifying and the shelter as her first stable environment.
She landed her first job at a dog daycare while at the shelter and is now an apprentice as a professional dog trainer. She is also sober.
"[The shelter] gave me the counseling and solid foundation I needed to become a successful member of society," Benner says. "They helped me to find a place to live, find the treatment I needed and provided counseling. They taught me how to form the right priorities and how to take care of myself to get clean.
"When I turned 18, I went to a treatment center and they helped me find transitional housing for LGBT youth. I will forever be grateful for everything they did for me and helped me do for myself. I now live a safe, beautiful and full life and thank San Diego Youth Services for all they do for young people in vulnerable circumstances and for giving us a chance for an amazing life."
Robert

Robert recently graduated top of his class from high school and received a full scholarship to a UC university's honors program. He talks about how "not one, not two, not even three mistakes determine that person we are or will become."
Arrested twice as a teen for altercations with his mother and sister, Robert became part of San Diego Youth Services Alternatives to Detention Program. He started therapy and became known for his humor, joyfulness and academic achievements.
Robert was involved in many extracurricular activities such as an anti-drug coalition, college-level courses and research programs. He won the scholarship from a private donor, who personally called to congratulate him.
"In order to grow and live out our biggest dreams, we have to rebuild our minds, character and self from the daily mistakes we make," Robert said. "Don't be afraid to admit you were wrong or made a mistake because only when you hold yourself accountable are you able to rise above adversities."
Noemi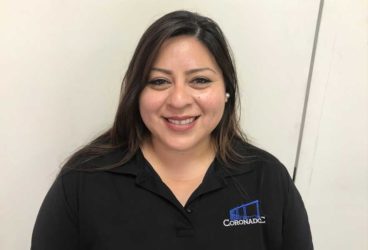 Noemi Jimenez has come full circle. Once a homeless teenage mother, she recently became a proud donor giving back.
Jimenez, 33, is now a supervisor at Coronado Distribution Company, where the company gives each month to a charity of an employee's choice.
Jimenez chose San Diego Youth Services for helping her with transitional housing, independent living skills and, ultimately, a new life for her family at a time when she needed it most.
"I wouldn't have thought I could live by myself but San Diego Youth Services helped me. I know how to budget my money and plan. I've got this. I always tell my daughter about the program and how it helped me. I tell her about the importance of giving back."
Jimenez' advice for others who may be struggling: "Don't limit yourself. You really can do anything."
Marcus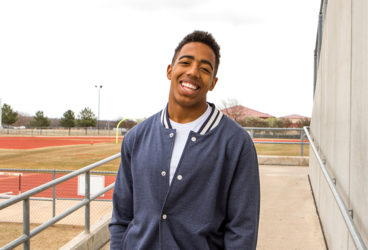 Marcus and his family came to San Diego Youth Services during the beginning of his 11th grade. He was failing most of his classes and not on track to graduate. Marcus' family was also facing eviction and struggling to meet basic needs.
Marcus' father has been incarcerated for most of his life and his mother, with no more than a third-grade education, is a single parent of many children. Marcus demonstrated little hope for graduating.
His case manager developed goals with Marcus and his family relating to basic needs and education. She helped Marcus' mom gain money management and self-sufficiency skills by connecting her with Home Start. Marcus' mom also gained access to community resources for food, clothing and medical needs.
The case manager worked with Marcus to evaluate his progress and explore his short and long-term goals. Marcus began attending school regularly and asking for help in class. He began earning A and B grades, rather than Ds and Fs. She helped Marcus obtain an internship. Marcus also worked the summer at a local shop, where he fostered his love for music and business. He then landed a paid position at another company.
Marcus now holds a 2.33 GPA and is returning this year for an additional semester to complete his credits and graduate.
Gaby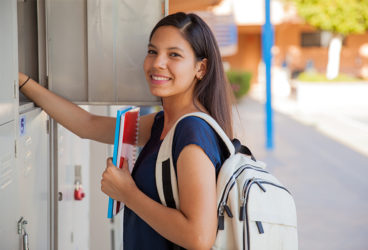 Gaby's high school counselor referred her to San Diego Youth Services for additional peer support. Gaby shared a history of sexual abuse that she wanted help processing. The family agreed to case management services.
Gaby has been a good student, but had seen her grades slipping. Her mom reported that Gaby has also been experimenting with drugs and staying out all night. Her mother was also concerned that Gaby's choices for dating partners are not safe options for her. Gaby reported that there was domestic violence in her home when she was younger.
The case manager connected the family with additional services and Gaby now receives regular therapy at school. The case manager also worked closely with the mother and daughter to address any concerns that came up. Gaby also used San Diego Youth Services as a safe place to come when she was feeling upset at school.
When Gaby's academics took a dip, the case manager contacted the school counselor, therapist, mother and Gaby to explore the root cause.
As Gaby progressed at home and at school, she decided to get more involved with her school. Gaby is now receiving A and B grades in school, will end her therapy sessions soon and is hoping to attend college and pursue Social Work.
Anna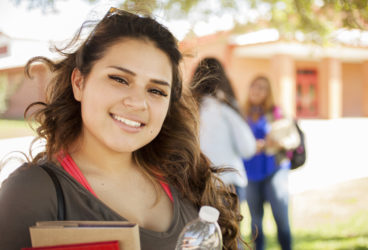 Anna, 17, has been involved with our Youth Emergency Shelter program five times during the past three years.
Anna and her family have struggled with homelessness since she was 10 years old, living on the streets of San Diego, in numerous family shelters and "couch surfing" between friends. At one point, Anna was suspected of being involved in sex trafficking.
During her final stay at the shelter, she worked with her case manager and social worker to pursue more permanent solutions and started therapy with our Counseling Cove program. The program provides intensive outpatient behavioral health services and case management.
Anna was awarded her dependency by the court system and is currently living with a foster family. She graduated from high school, has part time employment and plans to begin community college.
 Mary 
Mary entered the San Diego Youth Services transitional housing program as a lonely, traumatized young woman. She was 18.
She had initially sought refuge at our Youth Emergency Shelter before joining one of our transitional housing facilities for youth ages 16-24. She was unemployed and dealing with an ongoing domestic violence issue.
It took some time for her to focus and begin to develop a vision for the future. However, once engaged, she made rapid progress.
She updated her resume and received job readiness skills. This led to her securing several positions as a server in restaurants. During her stay in the program, she saved $13,000 from her work. Her high level of motivation also led her to enroll in community college.
Today, Mary no longer needs services. She has become a well-adjusted young woman with the independent life skills for continued success.  She continues to attend school and maintains an overall straight "A" grade level. She also recently purchased a car with some of her savings.
Her goals for the future are to complete college and secure a job in social services. With the help of our staff, she is working on a transition plan to live independently.
Kim
Kim joined our STARS (Surviving Together, Achieving and Reaching for Success) program after learning she was pregnant. Upon hearing the news, her boyfriend/trafficker left her and threatened to hurt her and the baby if she contacted him again.
Kim told of being trafficked since the early age of 14. She was raised in the foster care system and moved from group home to foster home during her early teenage years. She was brought into "The Life" by a peer who introduced her to her first pimp.
After running away, she stayed at friends' houses until she was arrested and placed in juvenile hall. Although troubled and alone, Kim excelled in her program while in custody and received an award for her achievement in completing it.
But after being placed in foster care, she was led back into the life at 15 and met her second pimp. By 17, she had three pimps and had been trafficked along the coast of California. It wasn't until she reached our transitional housing program at 19 that Kim was referred to STARS.
With our help, she assisted in putting one of her traffickers behind bars for severely beating and exploiting her. She also completed her first semester in college, enrolled in other services and acquired a job.
She attends prenatal appointments and talks openly about her plans for her child. Kim has a bright outlook and with continued support hopes to stay out of the life and break the cycle of abuse, neglect and abandonment for her child.
Tom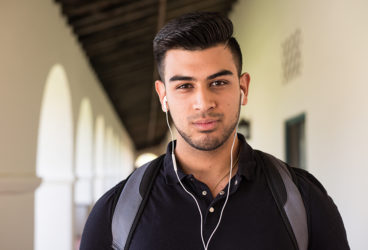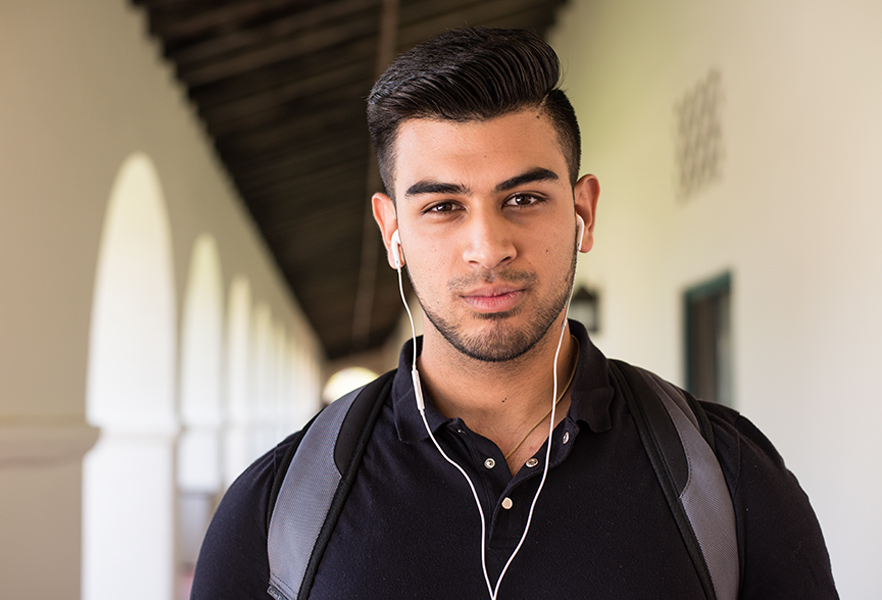 Tom entered our transitional housing program on his 18th birthday after living at the San Diego Youth Services Emergency Shelter because he was homeless.
He was very introverted, deeply depressed and uncommunicative. He had a criminal background and was estranged from his family. He had also been in psychiatric care. However, he entered the program with a part-time job and a deep desire to deal with his challenges.
With the support of the program and staff, he first focused on his emotional well-being. He started seeing the program counselor and attended weekly sessions.
Tom also progressed vocationally, first by being able to secure higher paying job positions. He moved from part time at his original post to full time at another company where he was promoted to a management position with a $30,000 salary. Upon completing probation, his salary increased to $50,000.
He worked closely with his case manager and learned life skills that are so vital to success upon exiting the program. In addition to working full time, he studied for his high school diploma and obtained a driver's license. He became effective at developing detailed budgets and the discipline to follow them. Through these practices, Tom saved enough money to buy a new motorcycle.
Tom's emotional growth, vocational and avocational skills grew at an exponential rate. He became so successful that he returned to the greater community before his scheduled program exit date. He secured an apartment, ready to lead a satisfying and productive life.