STARS
San Diego Youth Services STARS (Surviving Together, Achieving and Reaching for Success) program empowers survivors ages 12-24 to leave sexual exploitation and trafficking by providing emotional support to develop their inner strengths, improve their self-esteem and identify their dreams. We promote healing through relationships and a sense of community through our client-centered, trauma-informed services.
Last year, STARS helped 181 survivors of human trafficking and provided community training throughout San Diego County to youth, parents, educators and service providers in the San Diego Unified School District, San Diego County Office of Education, San Diego District Attorney's Office and other partner organizations working with youth.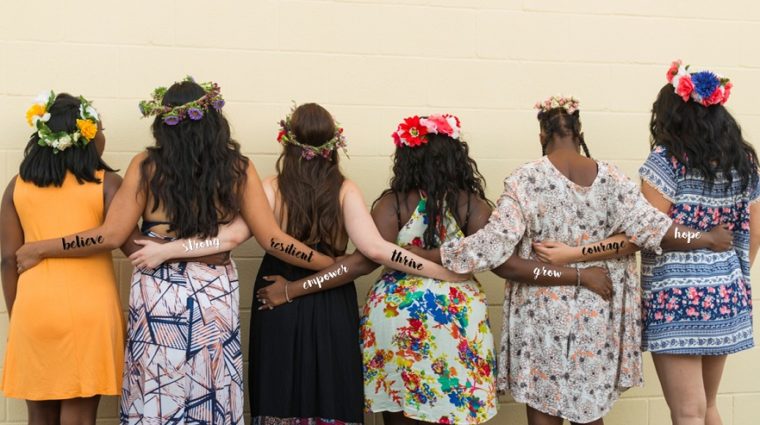 Supportive Services
Case Management
Services help to identify goals and create support around recovery from trafficking, physical and mental health, independent living skills, and increasing self-sufficiency.
Support includes detention outreach, court representation and advocacy, health appointments, applying for benefits, housing, obtaining legal documents, enrolling in school, job searching and exercise.
Referrals and connection to mental health care, school, health, drug and alcohol treatment, and housing.
Therapy and Mental Health Services
Individual and family therapy for all minor victims of human trafficking (labor and sex) and adult (18-24) survivors of domestic sex trafficking.
Referral and connection to mental health care either through STARS or a partner agency.
Detention Outreach
Services while the survivor is in custody depending on location, including emotional support, advocacy and establishing goals and a support plan upon release.
STARS Survivor Support Group
Weekly support group.
Drop-in structure for young women who need a flexible group structure without an attendance policy.
Counseling and peer support on topics like relationships and boundary setting, recruitment, vulnerabilities, commercial sexual exploitation and trafficking, safe coping, self-esteem, health, trauma, recovery and goal setting.
Peer Support Services
Utilizing lived experience, the Peer Support Partner offer a voice, perspective and validation to survivors and helps improve social functioning, reduce substance use and improve the overall quality of life.
Community Training
Training on Commercial Sexual Exploitation and Domestic Sex Trafficking. Training is tailored to the requesting party's needs.
See our brochure for more information & testimonials.
Contact
Ezak Marquez (619) 993-8050 /emarquez@sdyouthservices.org
Confidential location.
Hours: Monday – Friday, 8am – 4:30pm
See also: National Human Trafficking Awareness Month
More Resources
10 Facts About Sex Trafficking
Sex Trafficking Warning Signs
Local Resource Guide: 
Our newly updated and comprehensive listing of local resources for survivors of commercial exploitation of children (CSEC) and sex trafficking.
– Resources for CSEC and Human Trafficking Survivors
– Recursos Para Sobrevivientes De Trata De Personas Y CSEC
"Therapy taught me to love myself and never give up, that I am beautiful and I can do this. They believe in me." – Survivor, Age 19