Counseling Cove
San Diego Youth Services Counseling Cove provides intensive, outpatient mental health services, trauma informed care and case management for youth ages 12-20 who are experiencing homelessness or running away from home. Counseling Cove uses a comprehensive approach that is community-based, client and family-driven and culturally competent.
Services are strength-based, focusing on resilience and recovery. Under the Mental Health Services Act, Counseling Cove is a Full Service Partnership Program. As such, staff do "whatever it takes" and follow the "no wrong door policy" to meet needs.
The Counseling Cove team makes significant efforts to locate and engage youth experiencing homelessness to help increase access to mental health services. Last year, the team helped 176 youth participating in the program and 1,199 youth through outreach.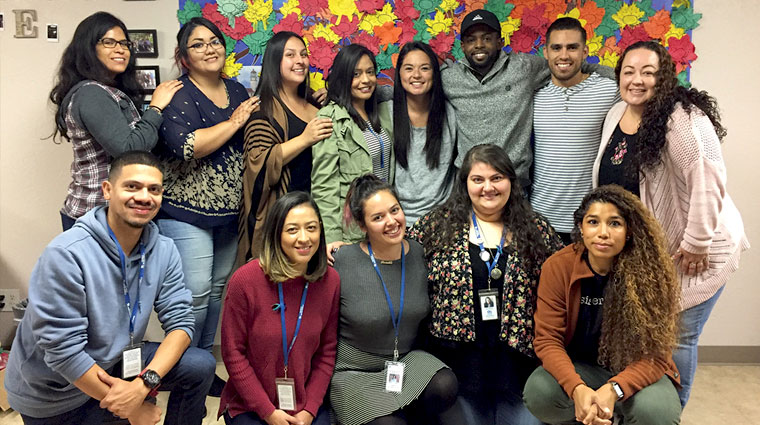 Providing Support for:
Addressing Basic Needs
Alcohol & Drug Misuse
Depression & Anxiety
Family Relationships
Healthy Relationships
Safe Coping Skills
Sexual Health
Trauma-related Issues
Services
Clinicians
Support Partners
Psychiatry
Community-based Outreach and Support
24-hour Support
Community Training and Education
Download and share our brochure: English / Spanish
Contact
(619) 525-9903
Monday – Friday
9am – 6pm
Evenings and weekends by appointment
Referrals can be made by phone, fax or walk in. Download  our referral form.
For more information or to make a referral by phone, please call (619) 525-9903.
"I never wanted to accept others' help because I always felt judged by their programs, but not at Counseling Cove. With their help, I graduated from high school, got off of probation and into a transitional living program. Because of Counseling Cove, I now see a happier future. I'm in college, have a job and feel I am a much stronger person." -One Youth's Experience