Youth Emergency Shelter
More than 1,500 youth are homeless in San Diego. The reported number of homeless youth is also likely an undercount. Homeless youth tend to hide and have a harder time accessing services, including shelter and medical care.
Our Youth Emergency Shelter is the only emergency night shelter in the county for homeless and runaway minors on their own. Formerly known as Storefront, the shelter opened in 1986 as one of the first in the nation to address the escalating crisis of homeless, runaway and exploited youth.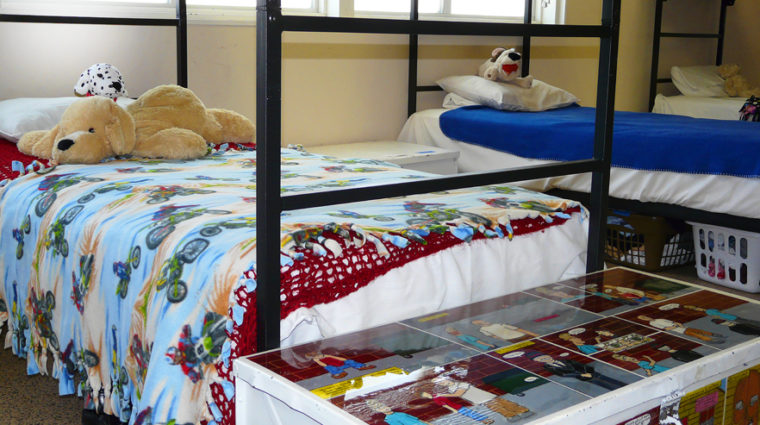 The Youth Emergency Shelter provides shelter and other vital services for youth ages 12 to 17 who have no safe living arrangement or are victims of physical or sexual abuse, neglect, child abuse or exploitation.
Last year, the shelter provided a safe place to stay for 129 homeless, runaway and street youth and outreach services to 897 youth.
Related news:
– Homeless Youth Awareness Month
– Runaway and Homeless Youth Month Walk and Rally
– Run for Homeless Youth
– New Legislation to Benefit Homeless Youth
– New State Funding to End Youth Homelessness
The 17-bed shelter also includes a drop-in day center. It's a voluntary program designed to prevent the victimization and sexual exploitation of homeless and runaway youth. The program helps youth return to their families or find safe, alternative housing.
The shelter offers safe housing, showers, laundry facilities and breakfast and dinner served family style by community volunteers. Evenings in the night shelter are structured and include at least one group activity, such as independent living skills education, art therapy and recreation.
The drop-in center provides computers for schoolwork and employment searches and offers daytime recreational activities and a variety of skill-building groups.
Services
24-hour Crisis Hotline
Night Shelter
Drop-in Day Center
Case Management
Independent Living Skills
HIV/STI Health Education
Facilitated Referrals
Expressive Arts Therapy
Eligibility
Telephone screening is required before acceptance into the shelter.
Contact
24-hour Crisis Hotline and Eligibility Screening:
(866) 752-2327
OR (866) Place-2-Stay
Confidential location.
"(The shelter) helped me find a place to live, find the treatment I needed and provided counseling. I will forever be grateful for everything they did for me and helped me do for myself." - Samantha Benner, former homeless youth