Becoming a Parent Who Fosters

Children need parents. They need families. Amazing families look many different ways and every child needs someone to connect deeply with, someone they can count on and trust. They need it like they need water and air.
We Do Foster Care Different
San Diego Youth Services is passionate about a new brand of foster care that will meet these goals for every single child. Our highly trained and committed Foster Parents are the Secret Sauce to finding the solution instead of perpetuating the problem.
Related:
Transforming Foster Care
National Foster Care Month
Traditional foster care is broken.
Children who experience abuse and neglect are left with trauma. That trauma is repeated when they are taken from their families, no matter how damaging the environment was. Then the traditional foster care model repeats that cycle each time a child is moved from one "bed" to another in the system created to protect them.  The intervention is worse than the problem. It has failed to provide the safe, loving and therapeutic homes that our traumatized children need to heal and thrive.
Heartbreakingly, nearly 20 percent of youth in foster care have Post-Traumatic Stress Disorder, a higher rate than combat veterans.
We must be part of the solution.
We hope you're looking for a new life journey.
If you accept this mission, your life will be changed from the inside out.
You will rescue children who need you like they need air to breathe.
Your life story will be more meaningful and well worth telling.
We're looking for super parents who are all in, fully committed to the child in your trust until a permanent loving family wraps their arms around that child.
Are you in?

What is Commitment Until Permanency?
This is the essence of effective foster care, and the essence of the San Diego Youth Services way.
Commitment Until Permanency means exactly that: 100 percent commitment until that child is either reunified with their birth family or adopted. Without this commitment, we are part of the problem.
If you want to be part of something bigger and more important than any of us, please join us and become a Super Parent.
With training and support from San Diego Youth Services, you will:
Rescue a child from danger.
Create a safe, stable and healing home.
Break the cycle of abuse that leads to every other social problem — homelessness, incarceration, domestic violence, education failure, substance abuse, early pregnancy, poverty and disconnection.
Join us. Reach out to learn more about our game changing mission.
Process | Commitment
We've done our homework and identified the best practices that create healthy, committed foster homes. We invite you to join one of our information sessions as the first step. You will:
Hear directly from those who are walking the walk about the realities of foster care.
Understand the critical need.
Understand the vital role of love, stability, and trauma-informed parenting.
Learn the central role of commitment and decide if you're willing to be ALL IN.
Be assured of the 24/7 support and guidance we provide our Super Parents.
Clearly understand our training process.
Supporting Our Families Who Foster
What is a Resource Family?
Our families who foster are called Resource Families. In 2017 the State of California implemented a new child-centered review and approval process that combines elements of the old foster and adoptive screenings.
The new approval process:
Prepares families to meet the needs of children through the trauma-informed model.
Unifies requirements for all families.
Provides a more seamless transition for children.
Provides a process for annual review and update of qualifications.
We Are Here For You
At San Diego Youth Services, your success is our highest priority. When you succeed, children thrive.  We provide the tools you need and wrap effective support services around you for ongoing success.
Clinical Case Managers
Our Clinical Case Managers are the foundation of the individualized support we provide. Our families routinely develop close relationships with their Clinical Case Manager and see them as trusted advisors. All have graduate degrees and years of experience in child development and therapeutic support.
Your Clinical Case Manager Will:
Prepare for your home certification and support ongoing licensing compliance.
Match your needs with those of a child or sibling set.
Visit your home weekly to answer questions and provide support
Assist in health and wellness record keeping.
Be available by email, phone or text. An on-call Clinical Case Manager is available 24/7.
Additional Support
We provide additional support, including monthly training, support meetings and informal meet-ups with other families. We find that our families form deep bonds and provide the best support for each other.
Loves Come In Many Forms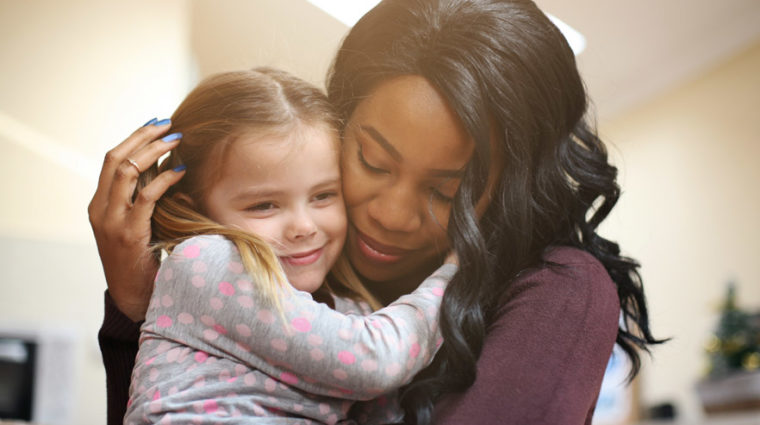 San Diego Youth Services is proud of its diverse team of resource parents, many of whom have been with us for years. We celebrate families that look many different ways and we welcome traditional two-parent families, single parents, same sex couples, retired and widowed people. Whether you have no children of your own or a house full, we're looking for those with love to give and the desire to make a real difference.
We invite San Diego County residents of all ages, races, ethnicities, sexual orientations and religions to join us.
For questions, please email our Foster Care Team at FosterCareTeam@sdyouthservices.org