A special thank you to Warren-Walker School in Point Loma for donating 140 Halloween costumes and especially Paula Robinson, President for Warren-Walker Parent Association, for spearheading the collection!
Here is one of our colleagues collecting some of the costumes for her program.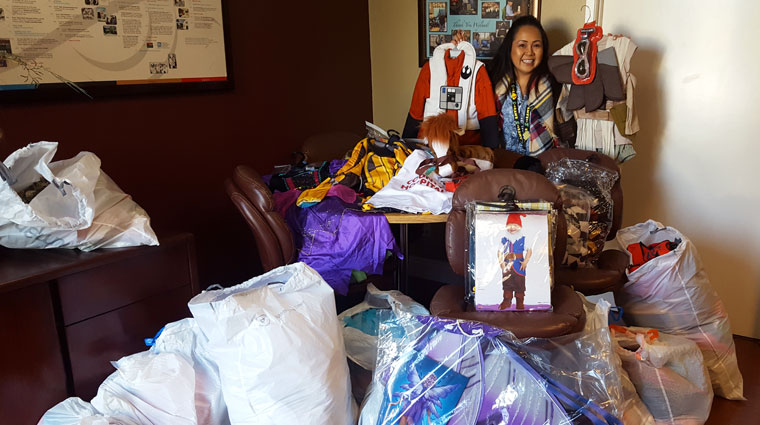 We appreciate all of the parents who participated and donated and we are proud of our two-year partnership! Your efforts help youth of all ages participate and enjoy a spooky good time for Halloween!