Walter Philips, CEO of San Diego Youth Services, has been named Behavioral Health Person of the Year.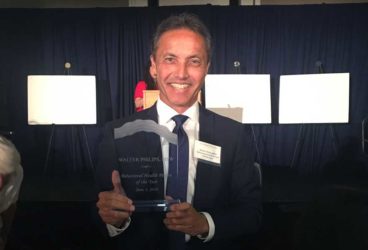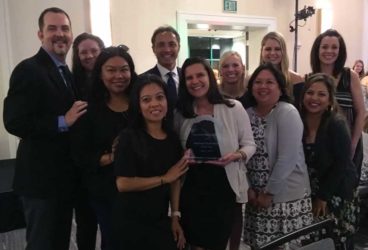 Selected by a committee of consumers, family members, behavioral health professionals and community members, Walter received the award at the 32nd Annual Behavioral Health Recognition Dinner on June 1.
"It's a great honor and I am humbled," said Walter, pictured above (left) and with staff (right) at the Recognition Dinner. "I have been doing this work for so long. It is nice to be acknowledged but there are so many deserving people and I appreciate the nomination."
The award recognizes and honors individuals for outstanding service to the mental health community. The award highlights a large and longstanding contribution to improving the behavioral health services offered throughout San Diego County.
Walter has worked in San Diego County as a social worker for three decades, including more than 25 years in leadership positions.
At the helm of San Diego Youth Services since July 2000, he has worked tirelessly to address the needs of homeless and other at-risk youth. The agency now provides a full spectrum of vital services to more than 19,000 youth and their families each year.
Walter also serves on the Board of San Diego's Regional Task Force on the Homeless and the Board of the California Coalition for Youth, among other positions.
Learn more about the Behavioral Health field through our GROWS program.