I CARE Services Available Virtually
I CARE Services Available Virtually
Many of our services for child sex trafficking awareness and recovery are available virtually during the COVID-19 pandemic.
These new online services include groups and support from I CARE, our program helping youth up to age 21 who are at risk for or have experienced sex trafficking or other commercial sexual exploitation.
See the listing below for examples in May. Contact (619) 521-2250 x3816 for more information and how to access the new activities for youth at I CARE. Referral form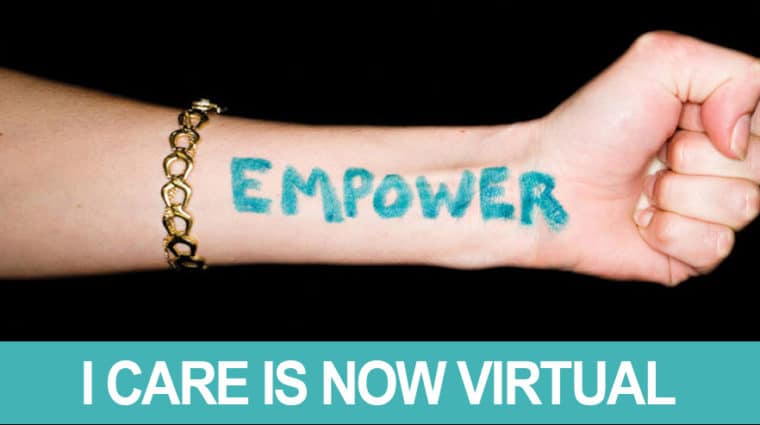 Highlighted Events
Homework Help Group
Sundays, 4pm – 6pm
Connect and gain resources for homework and distance learning classwork. Additional education services such as connecting with an online tutor and resolving technical issues also available.

GRACE Creative Art Workshops
Mondays, 4pm – 6pm
Fun art with GRACE (Girls Rising Against Child Exploitation).
Knowledge is Power Group
Tuesdays, 4:30pm – 6pm
Information about sex trafficking and topics that are often related, such as substance abuse, unhealthy relationships, trauma and recruitment tactics. This group is intended for informational purposes, but some space for processing and discussion is provided. Youth at risk and survivors are welcome.
San Diego Humane Society @ Home Edition
Second Tuesday, 4:15pm – 5:15pm
In partnership with the San Diego Humane Society, participants can engage in a variety of activities such as virtual pet therapy and education and the Humane at Home Art Contest. View the live kitten cam!
Caregiver Support Groups
Thursdays, 12pm – 1pm
Parents can share, network, gain valuable information, advice and resources from professionals and other parents. Learn coping and intervention strategies for the home and family.
LGBTQ+ Support Group
Thursdays, 4pm – 5pm
Employment Support
Thursdays and Fridays, 4:30pm – 6pm
Open time to discuss what virtual employment support can look like, review tips and resources for staying productive and chat about any other job readiness-related topics.