TAY Academy and our Youth Emergency Shelter hosted Thanksgiving dinners on Nov. 21.
TAY Academy hosted its 6th annual TAYnksgiving dinner, providing food for more than 30 youth! Thank you to Wolfenzon Rolle and HSC-3 for your donations to help our youth have a wonderful dinner. Thanks to our many team members who helped with cooking, getting food, set up and making it another great TAYnksgiving, too!
TAY Academy is a safe, inclusive, youth-led HUB for Transition Age Youth (TAY) ages 14-25. Learn more about TAY Academy.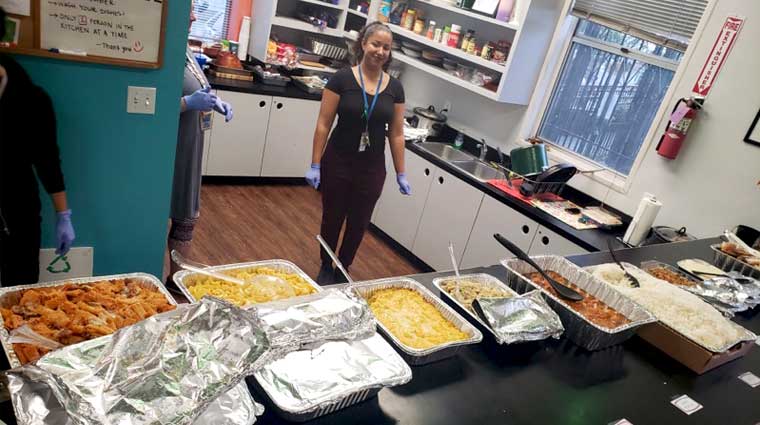 Wolfenzon Rolle also generously donated food for our Youth Emergency Shelter, including ham, turkey, soda, pies, chips, water and macaroni and cheese. Ten youth, as well as three family members of one of the youth, enjoyed the Thanksgiving dinner.
The Youth Emergency Shelter is the only emergency night shelter program and drop-in center in San Diego for homeless, runaway and "street" youth, providing a safe home and services to help youth return to their families or find alternative housing.