Thank You Suzy's Zoo
Suzy Spafford donated over $3,000 of Suzy's Zoo brand baby supplies. Thank you, Suzy, for providing baby clothes, bottles, bath sets and bedding to the youth in our care.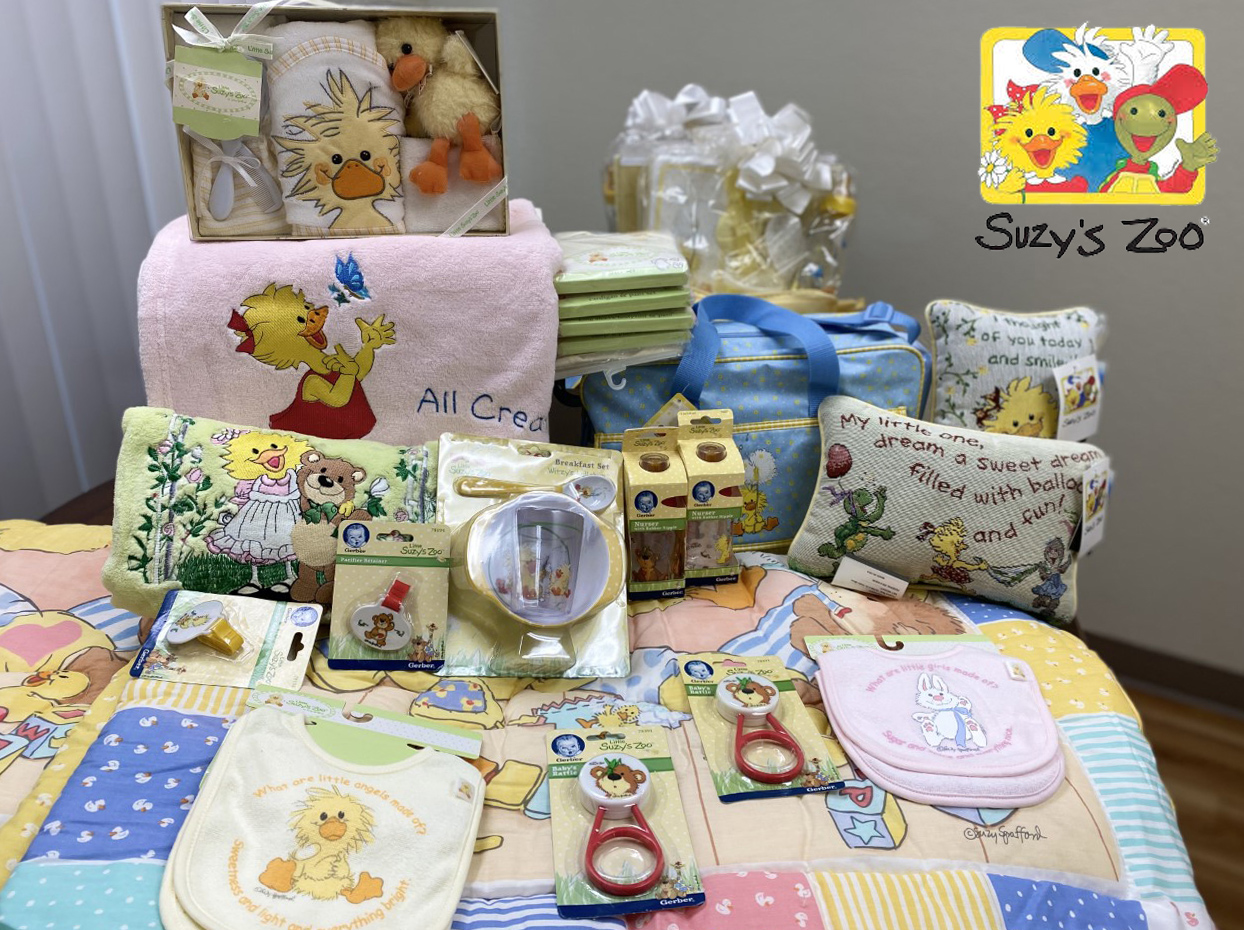 Suzy Spafford, Illustrator and Creator of Suzy's Zoo, has been doing what she loves for 43 years. Suzy joined us as our special guest at our 2019 annual gala, Creations in Chocolate, and since then she has been continuously spreading joy by donating clothing and supplies to San Diego Youth Services. We are honored to have her support.