Suzy Spafford, Illustrator and Creator of Suzy's Zoo, will be Special Guest at the 13th Annual Creations in Chocolate benefiting San Diego Youth Services. The event will take place on March 14, 2019 at Liberty Station.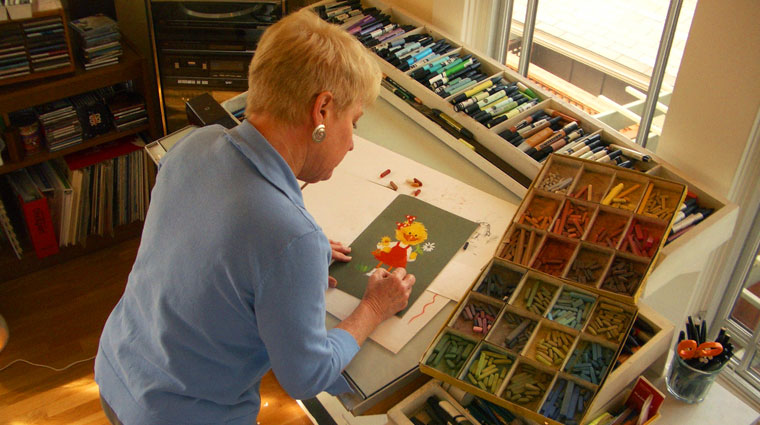 Spafford is best known for creating "Suzy's Zoo," a line of colorful animal characters known as Suzy Ducken, Jack Quacker, Corky Turtle, Ollie Marmot and many others.
The characters are familiar to most people as greeting cards, stickers, calendars, note cards and school décor, as well as in many titles of children's books.
The Creations in Chocolate event showcases the best in local, skilled chocolatiers while raising funds for our vital work to help homeless, runaway, abused and other at-risk youth and their families. Last year, we helped more than 22,000 youth and their families.