San Diego Youth Services Denounces Violence Against Asian Americans and Pacific Islanders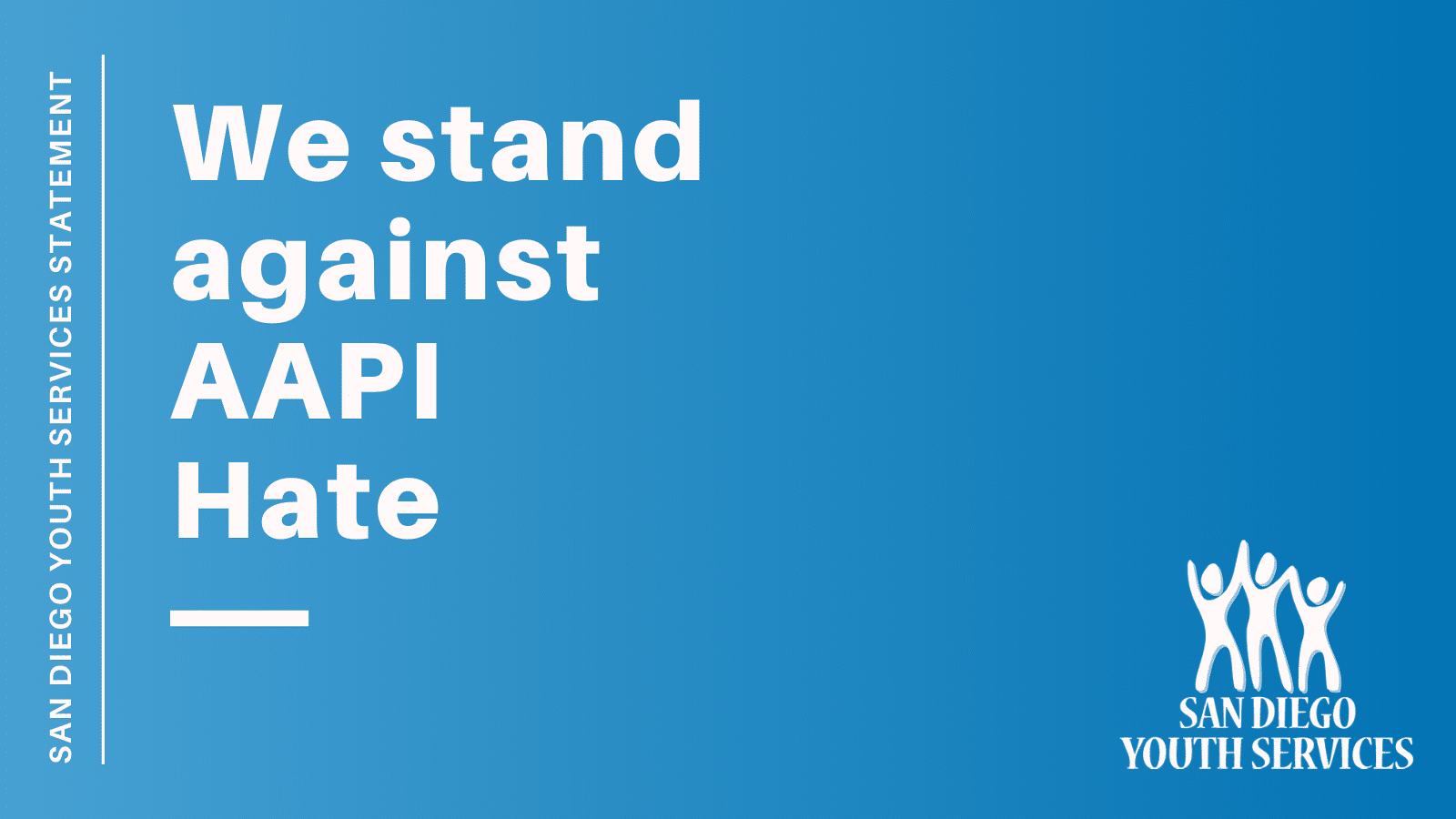 San Diego Youth Services Denounces Violence Against Asian Americans and Pacific Islanders
In the past year, there has been a horrific increase in hate crimes targeting Asian Americans and Pacific Islanders. This has no place in our society, and San Diego Youth Services strongly condemns discrimination, harassment and violence in any shape or form.
We do not stand silent in the face of these acts. Instead, we have learned that during these times we must stand united and disavow hatred and intolerance.
At San Diego Youth Services, we are proud to serve a diverse community and welcome people of all backgrounds. We will continue to educate the public and support and offer safe spaces for those affected by discrimination.  We will also continue to advocate for social justice for all of our community members, employees, trainees and volunteers, as well as the children, young adults and families we serve.
Not just in times like these, but always, we need to denounce racism and work towards a more inclusive, equitable and fair society.