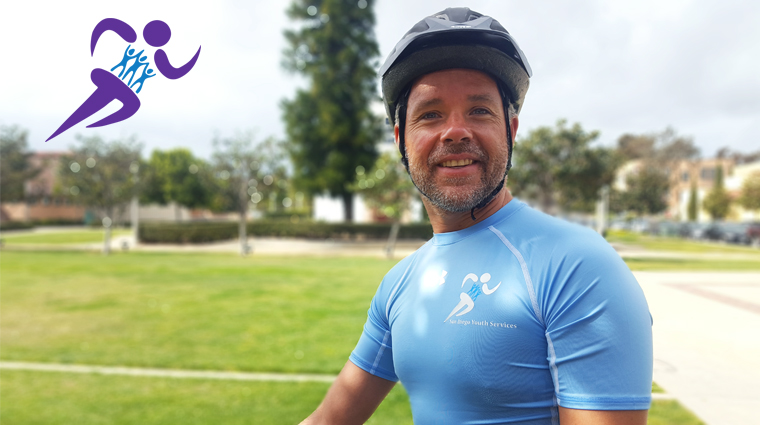 Our Associate Executive Director, Steven Jella, will participate in the IRONMAN Santa Rosa on May 12 to raise $10,000 and awareness as part of National Foster Care Month. More than 400,000 children and youth are in foster care across the nation.
The event, on May 12 during Mother's Day weekend, is a 140.6-mile triathlon in the wine country of Santa Rosa, where Steven grew up. Previously, Steven ran 50k across San Diego for Homeless Youth Awareness Month.
May is National Foster Care Month, a time to acknowledge foster parents, policymakers, child welfare professionals and all others who help children and youth in foster care find permanent homes and connections. We celebrate all those who make a difference for foster youth.
Since 1976, San Diego Youth Services' foster families have provided safe, structured and caring home environments for abused and neglected children. Last year, we helped 45 youth in foster care and began the recruitment process for 11 new families to join our efforts as Resource Parents.
You can help.
Donate today to help Steven meet his fundraising goal!
Learn more about foster care.