San Diego Youth Services' own IRONMAN, Associate Executive Director Steven Jella, undertook a 140.6-mile triathlon this weekend as part of our campaign to raise $10,000 for foster youth during National Foster Care Month.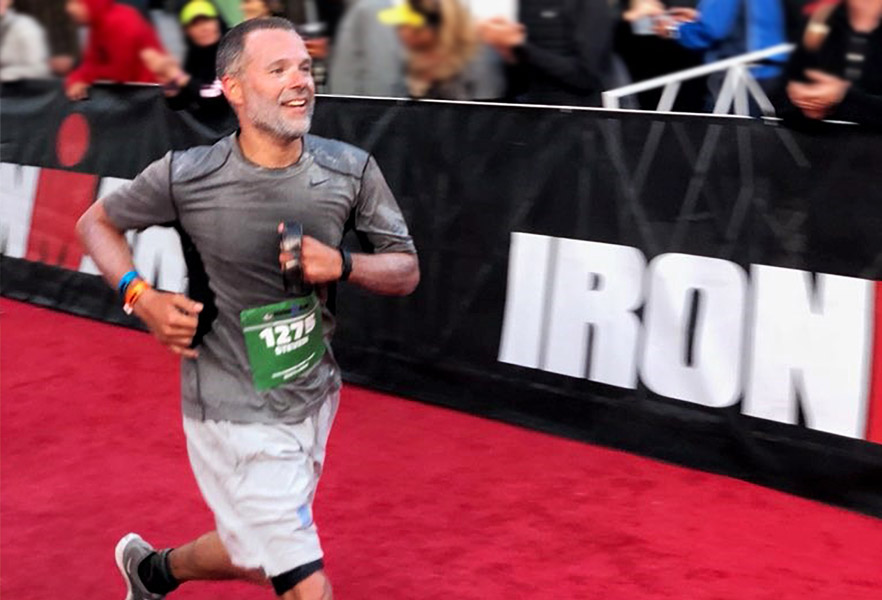 His participation in the IRONMAN Santa Rosa on May 12 during Mother's Day weekend was an extraordinary undertaking of swimming, biking and running for San Diego most vulnerable population: foster children.
"It was an amazing day and such a special way to support foster youth," said Steven, whose efforts have raised $2,600 to date. "Every child deserves a parent."
More than 1,300 children are in foster care in San Diego County because of abuse, neglect or abandonment. Heartbreakingly, nearly 20 percent of youth in foster care have Post-Traumatic Stress Disorder, a higher rate than combat veterans."
San Diego Youth Services was the first Foster Family Agency (FFA) in San Diego County. Our foster families have provided safe, structured and caring home environments for abused and neglected children since 1976.
You can help. Donate today for foster youth.