One of San Diego's most vulnerable populations, lesbian, gay, bisexual, transgender and queer (LGBTQ+) youth, often suffer because of non-supportive or even hostile environments in their homes, schools and communities.
Our Safe Place provides very necessary mental health services and drop-in centers for LGBTQ+ youth up to age 21 and their families. 
Comprehensive Services
Advocacy Services
Alcohol & Drug Abuse
Building Community & Support Network
Coming Out
Depression, Anxiety & Trauma
Family Relationships
Gender Identity
Individualized Support
Sexual Health
Safe Dating
School & Work Support
Transitioning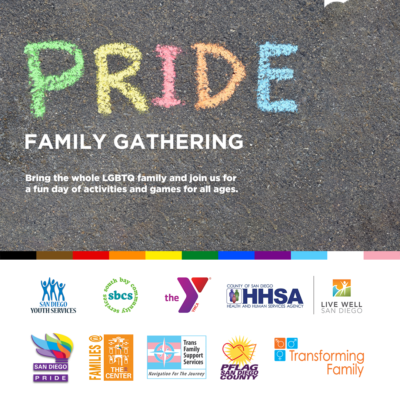 July 18, 2021 • 9:30 a.m.
Our Safe Place uses a whole person philosophy to restore power to the LGBTQ+ community by providing safe and affirming spaces of healing through authentic connections, resources for equitable opportunity and avenues for cultivating strengths.
%
100% of clients receive Trauma Informed Assessment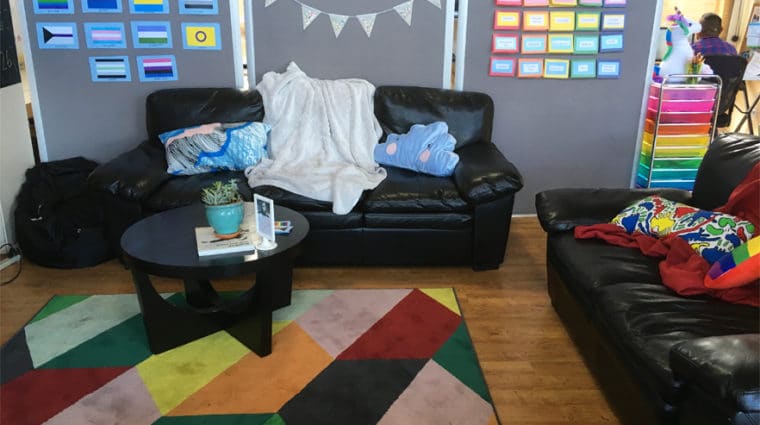 Mental Health services include individual and family therapy for LGBTQ+ youth and their families. Our Safe Place can help youth address their mental health needs and other related challenges, including depression, anxiety, Post-Traumatic Stress Disorder and trauma.
Psychiatric services, including medication evaluation, treatment and management. These services are provided in conjunction with individual and family therapy.
Community-based services (including screening and clinical support) for youth and their families to reduce barriers and provide trauma informed care by meeting each youth where they are and addressing their individualized needs.
Our Safe Place provides 24-hour support to youth and their families. Staff are able to provide support and safety planning and connect youth and families to community resources.
Mental Health Clinic Contact
3427 4th Avenue, Second Floor
San Diego, CA 92103
Monday-Friday, 9 a.m.-6 p.m.
Evenings and weekend by appointment.
%
100% of clients who request gender transition services are connected to appropriate medical provider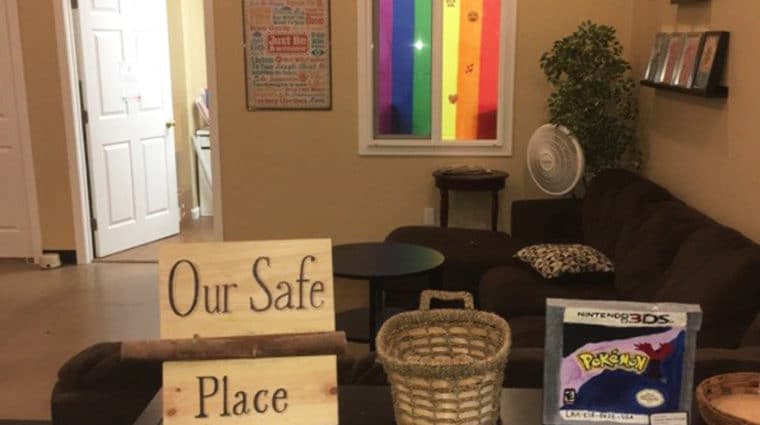 Clinical case management services are offered to help youth and their families navigate and use community resources to increase support and encourage self-sufficiency. Staff work with the youth to identify goals and provide assistance to address different areas of need, including basic needs, academic challenges and employment challenges.
Youth Support Partners and Alumni Mentors are available to use their own lived experiences as a means of empowering our youth and families by offering unique perspective, providing validation and empathy and assisting LGBTQ+ youth in advocating for themselves.
Our Safe Place drop-in centers offer weekly caregiver/family support groups and provide other rehabilitative services as needed to support the youth and their family as a whole.
Our Safe Place offers training to educate providers and other organizations about the LGBTQ+ population and related topics. Training can be tailored to meet the requesting party's needs.
SDYS Central Drop-in Center
2220 Broadway
San Diego, CA 92102
Open 7 days a week
SBCS South Drop-in Center
746 Ada Street
Chula Vista, CA 92911
YMCA North Inland Drop-in Center
1050 N. Broadway
Escondido, CA 92026
YMCA North County Drop-in Center
215 Barnes Street
Oceanside, CA 92054
SDYS Central Drop-In Center
2220 Broadway
San Diego, CA 92102
Open 7 days a week
For all drop-in center locations, see menu