One of San Diego's most vulnerable populations, lesbian, gay, bisexual, transgender and queer (LGBTQ+) youth, often suffer because of non-supportive or even hostile environments in their homes, schools and communities.
Our Safe Place provides very necessary mental health services and drop-in centers for LGBTQ+ youth up to age 21 and their families. 
Comprehensive Services
Advocacy Services
Alcohol & Drug Abuse
Building Community & Support Network
Coming Out
Depression, Anxiety & Trauma
Family Relationships
Gender Identity
Individualized Support
Sexual Health
Safe Dating
School & Work Support
Transitioning
Linkage to Gender Affirming Care
Our Safe Place uses a whole person philosophy to restore power to the LGBTQ+ community by providing safe and affirming spaces of healing through authentic connections, resources for equitable opportunity and avenues for cultivating strengths.
%
100% of clients receive Trauma Informed Assessment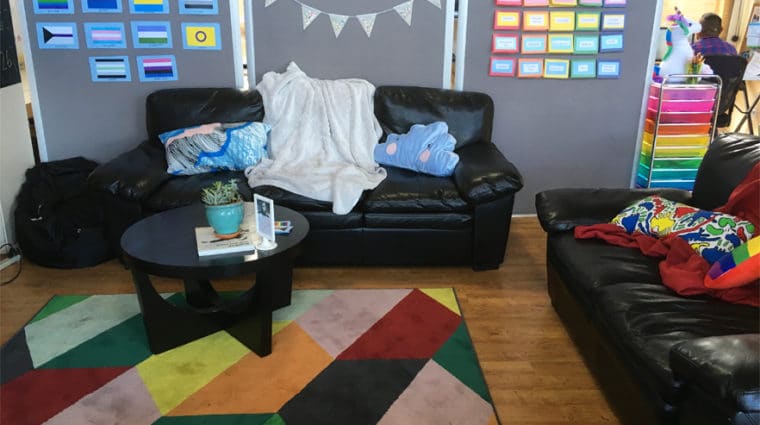 Mental Health Clinic Contact
3427 4th Avenue, Second Floor
San Diego, CA 92103
Open 7 days a week
Monday-Friday, 9 a.m.-6 p.m.
%
100% of clients who request gender transition services are connected to appropriate medical provider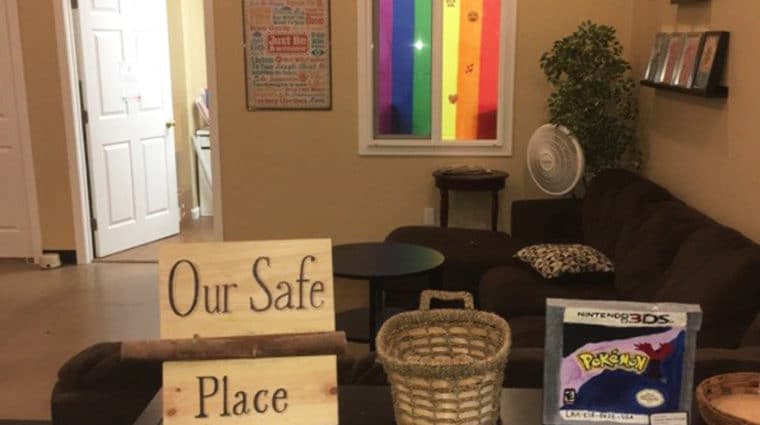 SDYS Central
2220 Broadway
San Diego, CA 92102
SDYS East County
3845 Spring Drive, Room 13
Spring Valley, CA 91977
Open 7 days a week
Monday-Friday, 3 p.m.-7 p.m.
Saturday and Sunday, 4 p.m.-8 p.m.
Evenings and weekend by appointment.
For all drop-in center locations, see menu