One of San Diego's most vulnerable populations, lesbian, gay, bisexual, transgender and queer (LGBTQ+) youth, often suffer because of non-supportive or even hostile environments in their homes, schools and communities.
Our Safe Place provides very necessary mental health services and drop-in centers for LGBTQ+ youth up to age 21 and their families. 
Comprehensive Services
Advocacy Services
Alcohol & Drug Abuse
Building Community & Support Network
Coming Out
Depression, Anxiety & Trauma
Family Relationships
Gender Identity
Individualized Support
Sexual Health
Safe Dating
School & Work Support
Transitioning
Our Safe Place uses a whole person philosophy to restore power to the LGBTQ+ community by providing safe and affirming spaces of healing through authentic connections, resources for equitable opportunity and avenues for cultivating strengths.
%
100% of clients receive Trauma Informed Assessment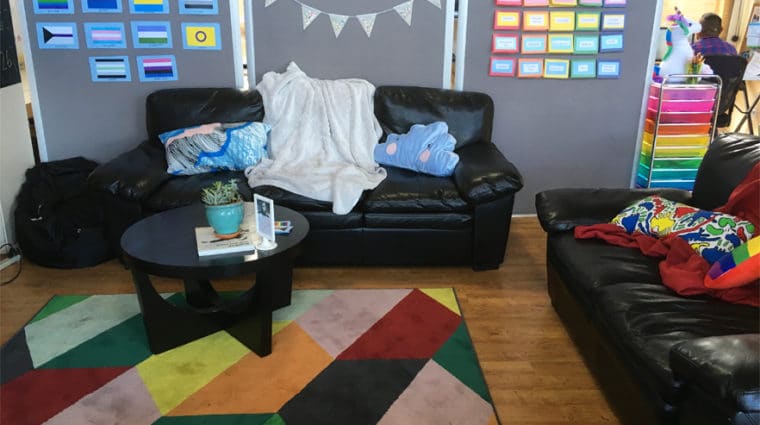 Mental Health Clinic Contact
3427 4th Avenue, Second Floor
San Diego, CA 92103
Monday-Friday, 9 a.m.-6 p.m.
Evenings and weekend by appointment.
%
100% of clients who request gender transition services are connected to appropriate medical provider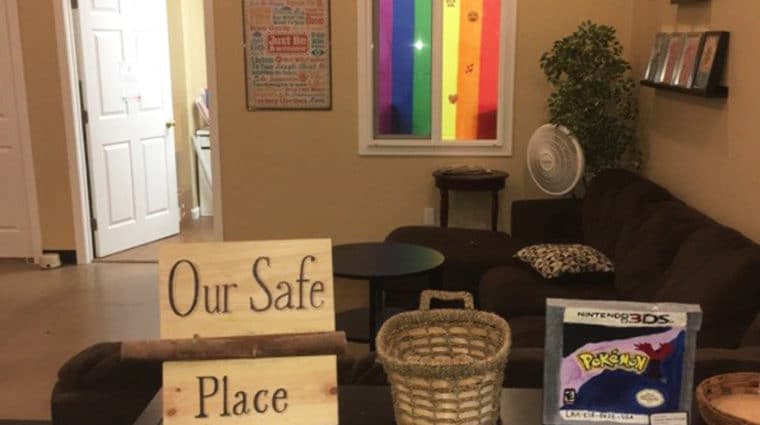 SDYS Central Drop-In Center
2220 Broadway
San Diego, CA 92102
Open 7 days a week
For all drop-in center locations, see menu