San Diego Youth Services works to end the cycle of homelessness.
We provide shelter and transitional housing for children and young adults, without a home, who otherwise would have nowhere to go.
Through our programs, we move youth experiencing homelessness into safe and stable housing and provide the tools and training they need to create a healthy path in life. They build independent living skills through intensive, in-home case management, counseling, and wraparound services to get them back on their feet. Our transitional housing and support also provide them with time to complete their education and get sustainable employment.
Last year, we provided shelter and support to more than 1,600 youth
"Just about every single one of the youth in our program has experienced trauma and need care. No one deserves to live on the street, and I am grateful that we are able to make a difference in the lives of these young people. These interventions have the possibility to change their life trajectory completely."
Wil Lybarger, SDYS staff
Storefront Youth Emergency Shelter
Our Youth Emergency Shelter is the only emergency night shelter in the county for homeless and runaway youth. We provide shelter and support services for children and teens, ages 12 to 17, who don't have a safe place to live or are victims of physical or sexual abuse, neglect or exploitation.
Last year, our shelter provided a safe place to stay for 107 homeless, runaway, & other youth on the street - and outreach services to 242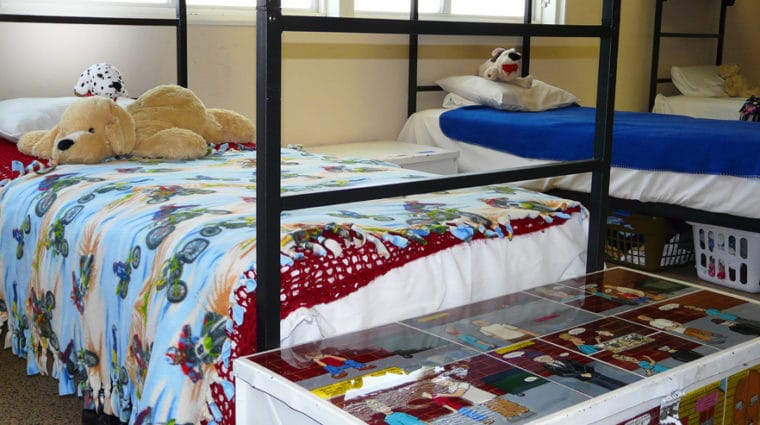 Call for our 24-hour Crisis Hotline and Eligibility Screening for our emergency night shelter and drop-in center.
TAY Academy is a safe, inclusive, youth-led HUB for Transition Age Youth (TAY). It provides trauma informed services to youth ages 14 - 25. TAY Academy is a one-stop center for comprehensive services to support youth on their journey to independence and self-sufficiency. Youth from all interest groups and cultural backgrounds are welcome.
Each youth is provided services in an effort to support their individual goals, as well as the overall goal of becoming stable and independent.
Last year, youth made 2,374 visits to TAY Academy.

Transition Age Youth (14-25) may access services at the TAY Academy Resource Drop-In Center.
Hours: Tuesday – Friday, 11  – 3 p.m.
Drop-in Center
2220 Broadway
San Diego, CA 92102
For Eligibility Screening
Temporary Housing for Youth Experiencing Homelessness (TAY Housing)
TAY Housing provides housing to youth experiencing homelessness and former foster/probation youth experiencing homeless. We provide services to each youth to support their individual goals and their overall goal of becoming stable and independent.
Our programs support foster youth, ages 18-21, and foster youth existing the system, ages 18-24. Our programs are open to both single and parenting youth. Our program has a waitlist because of the high demand for housing assistance.

Call for eligibility screening.
Youth Homelessness Program (YHP)
Our YHP program consists of four components and provides rapid rehousing, as well as transitional housing to homeless and at-risk young adults to help them become independent and self-sufficient so that they are able to leave our programs and live on their own.