San Diego Youth Services works to end the cycle of homelessness.
We provide shelter and transitional housing for children and young adults, without a home, who otherwise would have nowhere to go.
Through our programs, we move youth experiencing homelessness into safe and stable housing and provide the tools and training they need to create a healthy path in life. They build independent living skills through intensive, in-home case management, counseling, and wraparound services to get them back on their feet. Our transitional housing and support also provide them with time to complete their education and get sustainable employment.
Last year, we provided shelter and transitional housing to 752 youth.
We also have the only emergency night shelter program and drop-in center in San Diego for homeless, runaway and "street" minors, providing a safe home and services to help youth return to their families or find alternative housing.
"Just about every single one of the youth in our program has experienced trauma and need care. No one deserves to live on the street, and I am grateful that we are able to make a difference in the lives of these young people. These interventions have the possibility to change their life trajectory completely."
Wil Lybarger, SDYS staff
Call for our 24-hour Crisis Hotline and Eligibility Screening for our emergency night shelter and drop-in center.
Transition Age Youth (14-25) may access services at the TAY Academy Resource Drop-In Center.
Hours: Tuesday – Friday, 11  – 3 p.m.
Our Services 
Street Outreach meets and engages runaway and homeless youth across San Diego County, connecting them with resources and providing help to meet basic needs, such as transportation to shelter, housing referrals, hygiene items, food and blankets.

Our TAY Academy serves as a centralized hub for resources and services relating to job-readiness training, case management, education, mental health and housing for Transition Age Youth (ages 14-25), including foster youth, former foster youth, out-of-home probation youth and homeless and runaway youth.

The Transitional Housing Continuum provides affordable housing, independent living skills training and supportive services to break the cycle of homelessness and create hope and self-sufficiency for youth ages 16-24 transitioning into adulthood.

Our Youth Emergency Shelter is the only emergency night shelter program and drop-in center in San Diego for homeless, runaway and "street" minors, providing a safe home and services to help youth return to their families or find alternative housing.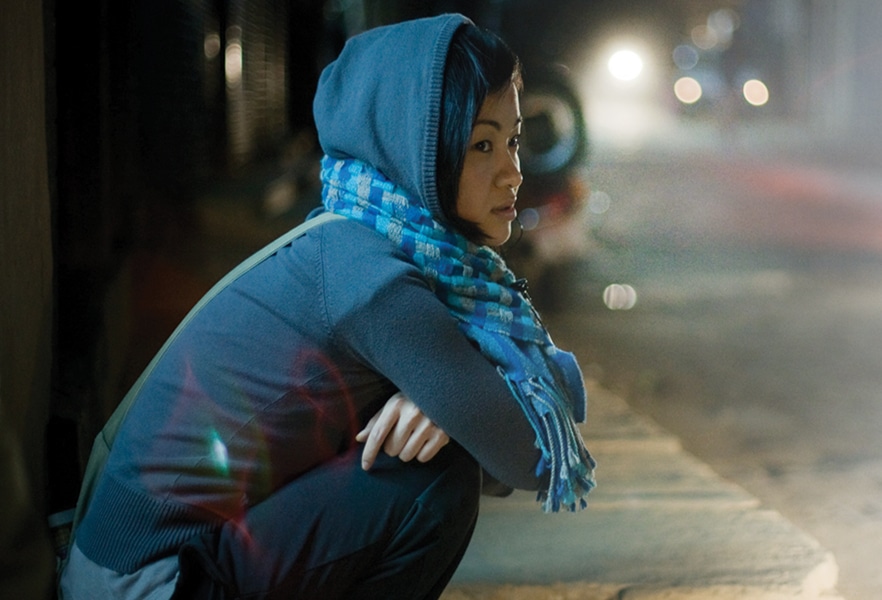 Youth Emergency Shelter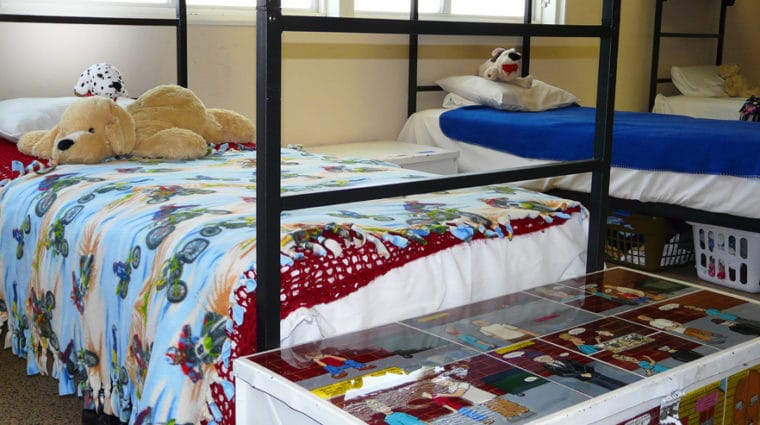 Our Youth Emergency Shelter provides shelter and support services for children and teens, ages 12 to 17, who don't have a safe place to live or are victims of physical or sexual abuse, neglect or exploitation. Last year, our shelter provided a safe place to stay for 107 homeless, runaway and street youth and outreach services to 242 youth.
Our shelter is the only emergency night shelter in the county for homeless and runaway youth. Formerly known as Storefront, the shelter opened in 1986 as one of the first in the nation, to address the escalating crisis of homeless, runaway and exploited youth.
The Shelter also includes a drop-in day center. It's a voluntary program to prevent the victimization and sexual exploitation of homeless and runaway youth. The program helps youth return to their families or find safe, alternative housing.
The shelter also has showers, laundry facilities and breakfast and dinner served family style by community volunteers. Evenings in the night shelter are structured and include at least one group activity, such as independent living skills education, art therapy and recreation.
We also provide computers for schoolwork and employment searches and offers daytime recreational activities and a variety of skill-building groups.
Services
24-hour Crisis Hotline
Night Shelter
Drop-in Day Center
Case Management
Independent Living Skills
HIV/STI Health Education
Facilitated Referrals
Expressive Arts Therapy
Eligibility
Telephone screening is required before acceptance into the shelter.
24-hour Crisis Hotline and Eligibility Screening
(866) 752-2327
OR (866) Place-2-Stay
Confidential location
TAY Academy
TAY Academy is a safe, inclusive, youth-led HUB for Transition Age Youth (TAY). It provides trauma informed services to youth ages 14 - 25. TAY Academy is a one-stop center for comprehensive services to support youth on their journey to independence and self-sufficiency.
Last year, youth made nearly 2,374 visits to TAY Academy. Youth from all interest groups and cultural backgrounds are welcome.

Support provided for:
Addressing basic needs
Alcohol and drug misuse
Artistic self-expression
Healthy relationships
Life skills
Resource linkage
Safe coping skills
Sexual health
Services
The Drop-in Center provides access to basic needs including food, hygiene, showers, laundry, small limited storage. Information and referral services. Skill development workshops, computer lab, expressive art, resource linkages and goal planning support.
Our Street Outreach team provides resource information, shelter transportation and case management for runaway youth and youth experiencing homelessness, up to age 21.
Our TAY Housing offers short-term housing assistance to youth, ages 18-24, who have been the victim of a crime and are working toward stable independent housing.
Urban Beats offers an innovative artistic expression program for TAY, ages 16 - 25. Engagement in mental health treatment by creating and delivering TAY-focused artistic productions and social media messaging.
Our Youth Emergency Services offers immediate housing help for youth, ages 18 -25, experiencing homelessness. 
Contact
Drop-in Center
2220 Broadway
San Diego, CA 92102
(619) 232-8126
Hours: Tuesday – Friday, 11 p.m. – 3 p.m.
Street Outreach
(619) 232-8126 x3512
TAY Housing
(619) 232-8126 x3515
Urban Beats
(619) 232-8126 x3507
Youth Emergency Services
(619) 232-8126
Temporary Housing for Youth Experiencing Homelessness - Take Wing
Take Wing provides housing to youth experiencing homelessness and former foster/probation youth experiencing homeless.
We provide case management and goal setting, independent living skills training, therapeutic and community groups, counseling, 24-hour crisis support, monthly community meetings, Youth Advisory Board activities and recreational outings.
We also provide a social enterprise internship program as a job readiness component so that youth can learn to provide for themselves and secure stable and permanent housing when they leave our program.
Our program has a long waitlist, as there is a large population of homeless youth who need housing assistance.
Our Services:
Housing
Job training
Case management and goal setting
Independent living skills training
Therapeutic and community groups
Counseling
24-hour crisis support
Monthly community meetings
Youth Advisory Board activities
Recreational outings
Transitional Housing Program for Former Foster Youth - THP
We have two transitional housing programs that provide affordable housing and comprehensive supportive services to transitional age youth.
Our programs support current foster youth, between the ages of 18 and 21, as well as foster youth existing the system, between the ages of 18-24. We provide housing for up to 24 cumulative months (if working), or 36 months (if enrolled full-time in an educational program). Combined, our programs, give youth up to 5 to 6 years of safe and stable housing and support.
We provide studio and 1- and 2-bedroom apartments at one of our housing complexes.
Each youth is provided services in an effort to support their individual goals, as well as the overall goal of becoming stable and independent.
Our services include the following:
Case management
24-hour crisis support
Individual savings account
Housing education
Our programs are open to youth that are both single and parenting.
Transitional Housing Project for Youth - Youth Housing Demonstration Project (YDHP)
Our YDHP program consists of four components and provides rapid rehousing, as well as transitional housing to homeless and at-risk young adults to help them become independent and self-sufficient so that they are able to leave our programs and live on their own.
Our program consists of the following components:
· Rapid Rehousing: a time limited rental subsidy project, where the participant holds the lease with support from SDYS.
· Transitional Housing: a time-limited housing program where the youth lives in one of our properties for up to one year. After completing the transitional housing program and becoming self-sufficient, program participants eventually move into the rapid rehousing program, where they hold the lease.
· Prevention/Diversion: this support program prevents and diverts participants from entering the emergency housing system. We support youth with eviction prevention payments, rental payments, first month's rent and security deposits, employment support, educational support and short-term hotel stays with housing plan.
· Youth Systems Navigation*: this program provides system navigation and referral connections for participants so that they can access the community resources they need to build skills and resources necessary to be successful in life. They are connected to education, employment, and entrepreneurial support, in addition to mental health services to empower them to be self-sufficient. The ultimate goal of YHDP is to help end the cycle of youth homelessness.
*Youth are not required to be in a housing program to access these services.