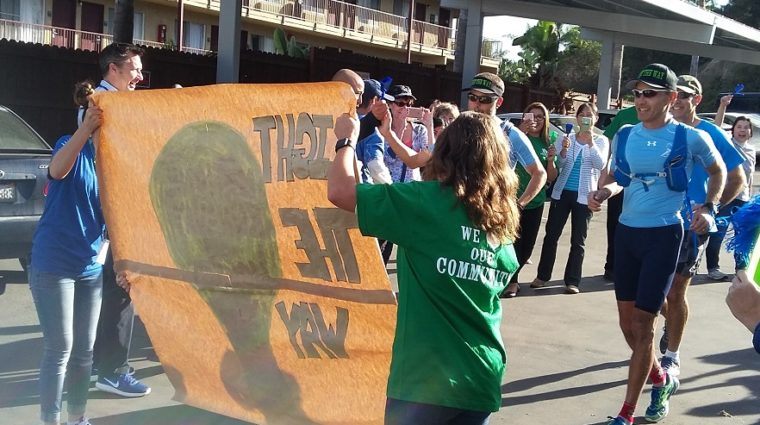 San Diego Youth Services CEO Walter Philips and Associate Executive Director Steven Jella ran 50K on November 20 to raise $50K and awareness as part of National Homeless Youth Awareness Month. Our supporter Mike Bernstein and SDYS staffers Candace Hildebrandt and Marshall Holmes also joined segments of the run.
We are grateful to all of you who helped us raise $18,000 so far. We also landed spots on Fox 5 San Diego and NBC San Diego. Miss it? You can still contribute! Even one homeless youth is one too many.
The run started at our Point Loma Campus and ended at our Spring Valley and East Communities Campus. The course included brief stops at some of our major locations.
Related story: Walter Hits the Streets for Homeless Youth