A San Diego Youth Services team ran more than 30 miles (50K) across San Diego on Nov. 1 to help homeless youth. The event, SDYS Runs for Homeless Youth, kicked off National Homeless Youth Awareness Month.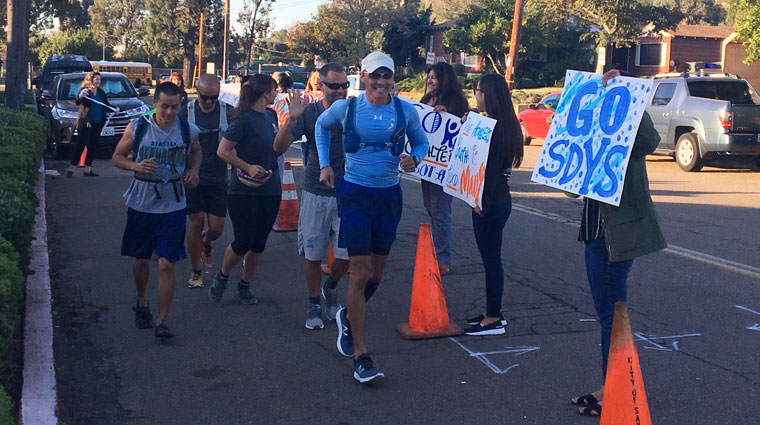 CEO Walter Philips and Associate Executive Director Steven Jella ran from Spring Valley to Point Loma and passed each of our 15 office locations. They were joined by seven staff members at points throughout the run!
Related event: Runaway and Homeless Youth Walk & Rally
While most of the attention given to the homeless issue is on chronic homeless adults, homeless veterans and homeless families, nearly 1,000 youth are known to be homeless in San Diego County. That number is also likely a vast undercount.
The number of unsheltered youth who are homeless in San Diego is also the same as the number of unsheltered veterans experiencing homelessness.
In 2017, Philips and Jella completed the first of the 50K runs across the county during Homeless Youth Awareness Month, helping raise awareness of youth homelessness and $28,000 in support of our vital services. The funds helped us improve the lives of more than 22,000 homeless, runaway, abused and other vulnerable youth and their families last year.