Two of our leaders are getting set to again run more than 30 miles (50K) across San Diego to help homeless youth.
The Nov. 1 run by CEO Walter Philips and Associate Executive Director Steven Jella will kick off Homeless Youth Awareness Month. The pair will run from our Spring Valley and East Communities Campus to our Point Loma Campus and pass each of our 15 office locations.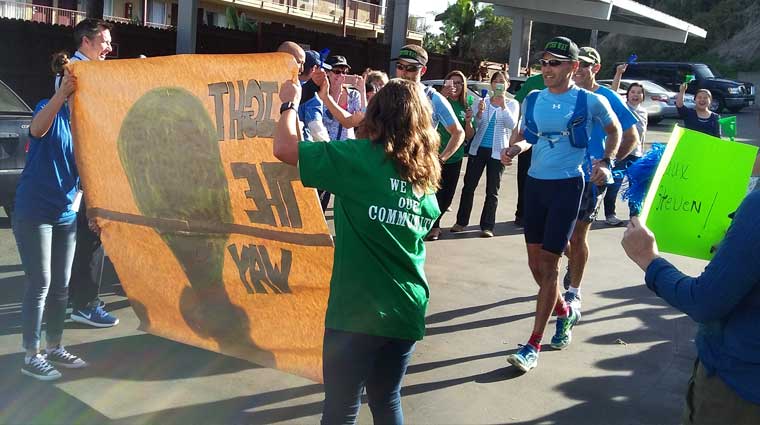 "We started our agency to get kids off the street and 48 years later, we still have homeless youth in our community," Philips said. "We need to really help our fellow citizens understand the magnitude of the problem."
Nearly 1,000 youth are known to be homeless in San Diego County. The number of homeless youth under 18 jumped 35 percent from last year's tally, according to an annual count led by the Regional Task Force for the Homeless.
The number of unsheltered youth who are homeless in San Diego is also the same as the number of unsheltered veterans experiencing homelessness.
In 2017, Philips and Jella completed the first of the 50K runs across the county during Homeless Youth Awareness Month, helping raise awareness of youth homelessness and $28,000 in support of our vital services. The funds helped us improve the lives of more than 25,000 homeless, runaway, abused and other vulnerable youth and their families last year.