San Diego Youth Services' Champions for Youth campaign Raises $175,841
San Diego Youth Services' Champions for Youth campaign Raises $175,841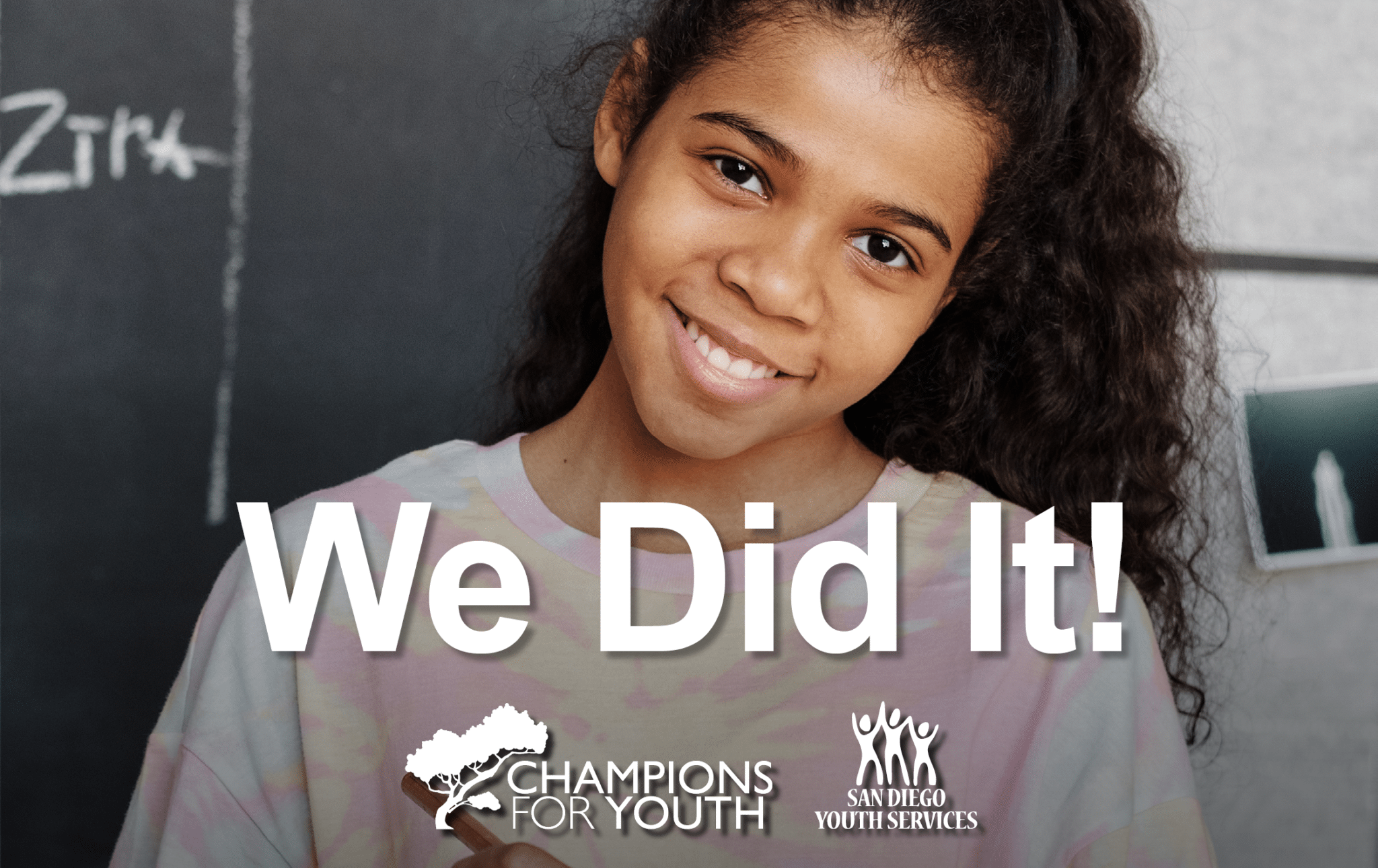 We are thrilled to announce that San Diego Youth Services' Champions for Youth campaign raised an incredible $175,841! A big thank you to our supporters for their generous support and for joining us in our fight to create a better life for vulnerable youth in San Diego.
Our 325 donors raised $111,886 for our Champions for Youth campaign and we received an additional $63,955 in bonus funds from Farmers Insurance, meaning each donation we received grew by about 60 percent.
Together we help meet the needs of children and young adults and help them create better futures. Thank you for your invaluable support. We could not have done this without you.