Run for Homeless Youth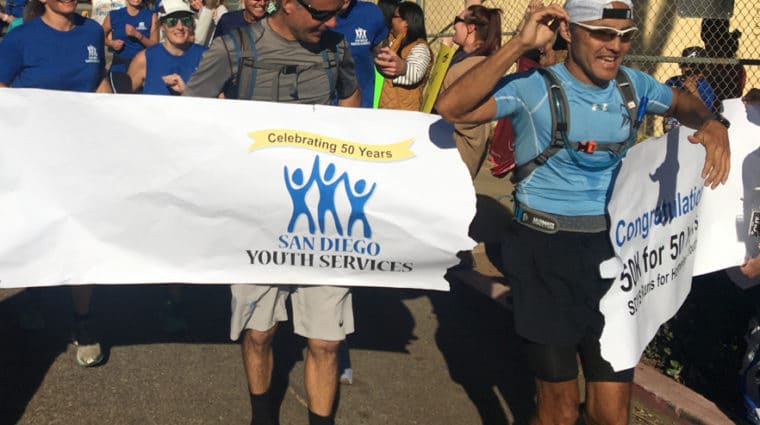 San Diego Youth Services leaders, staff and friends ran 50K on Nov. 1 to kick off Homeless Youth Awareness Month in San Diego, where more than 1,500 youth are homeless.
The day-long run event, SDYS Runs for Homeless Youth: 50K for 50 Years, also recognized our 50th Anniversary.
"This is my small way of bringing attention to the plight of some of our most vulnerable youth," said CEO Walter Philips who has been participating in endurance events for many years to raise vital resources and awareness for at-risk youth in San Diego.
Board members Walt Vasquez, Police Chief at La Mesa Police Department, and Catherine Baker, a public relations senior manager at Qualcomm also joined the run. The runners passed each of our offices, from Point Loma to Spring Valley.
Youth interviewed as part of a recent count of homeless in San Diego shared stories of loss, grief and trauma, often beginning when they were very young.
One of the biggest factors contributing to homelessness among youth ages 18-24 in San Diego is also the very high cost of housing.
Last year, we provided shelter and transitional housing to 382 youth experiencing homelessness.