M.T.O. San Diego and Councilmember Bry Supports SDYS's Human Trafficking Program
M.T.O. San Diego and Councilmember Bry Support SDYS's Human Trafficking Program
M.T.O. Shahmaghsoudi San Diego donated more than 230 care packages to young survivors of human trafficking through San Diego Youth Services' human trafficking program. The care packages included face masks, arts and crafts, food and hygiene items. San Diego City councilmember Barbara Bry's office also expressed their support and emphasized the importance of supporting human trafficking victims and survivors, especially during the pandemic.
SDYS's human trafficking program supports survivors of human trafficking through mental health services, housing, case management, education and employment services and family support services. We also support at-risk youth to prevent sexual exploitation.
We are honored to have support from M.T.O. Shahmaghsoudi. Thank you for your very generous donation.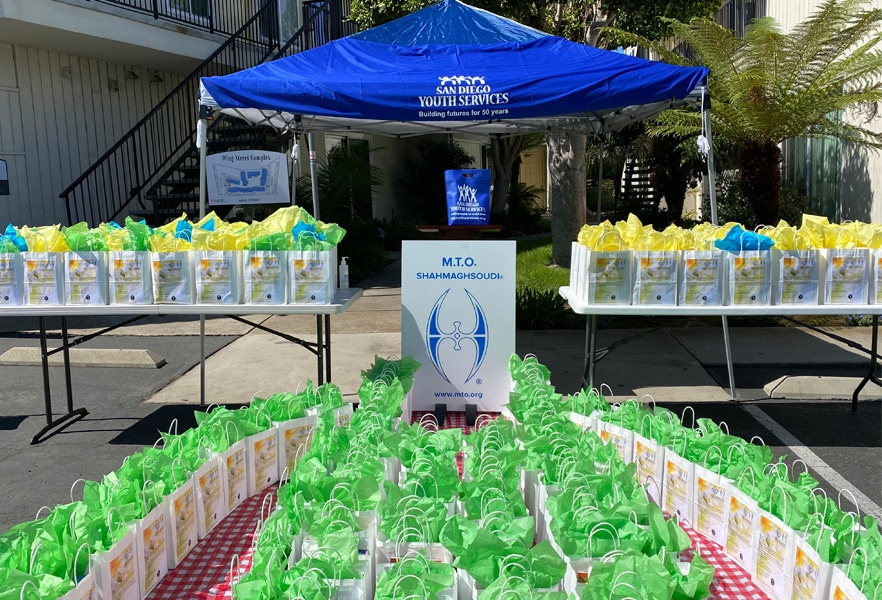 MTO Shahmaghsoudi – School of Islamic Sufism is an international non-profit organization with centers spanning six continents with a range of community, charitable, and learning initiatives such as interfaith efforts and disaster response.