Kendra Scott Gives Back: Suicide Prevention Month
Kendra Scott Gives Back: Suicide Prevention Month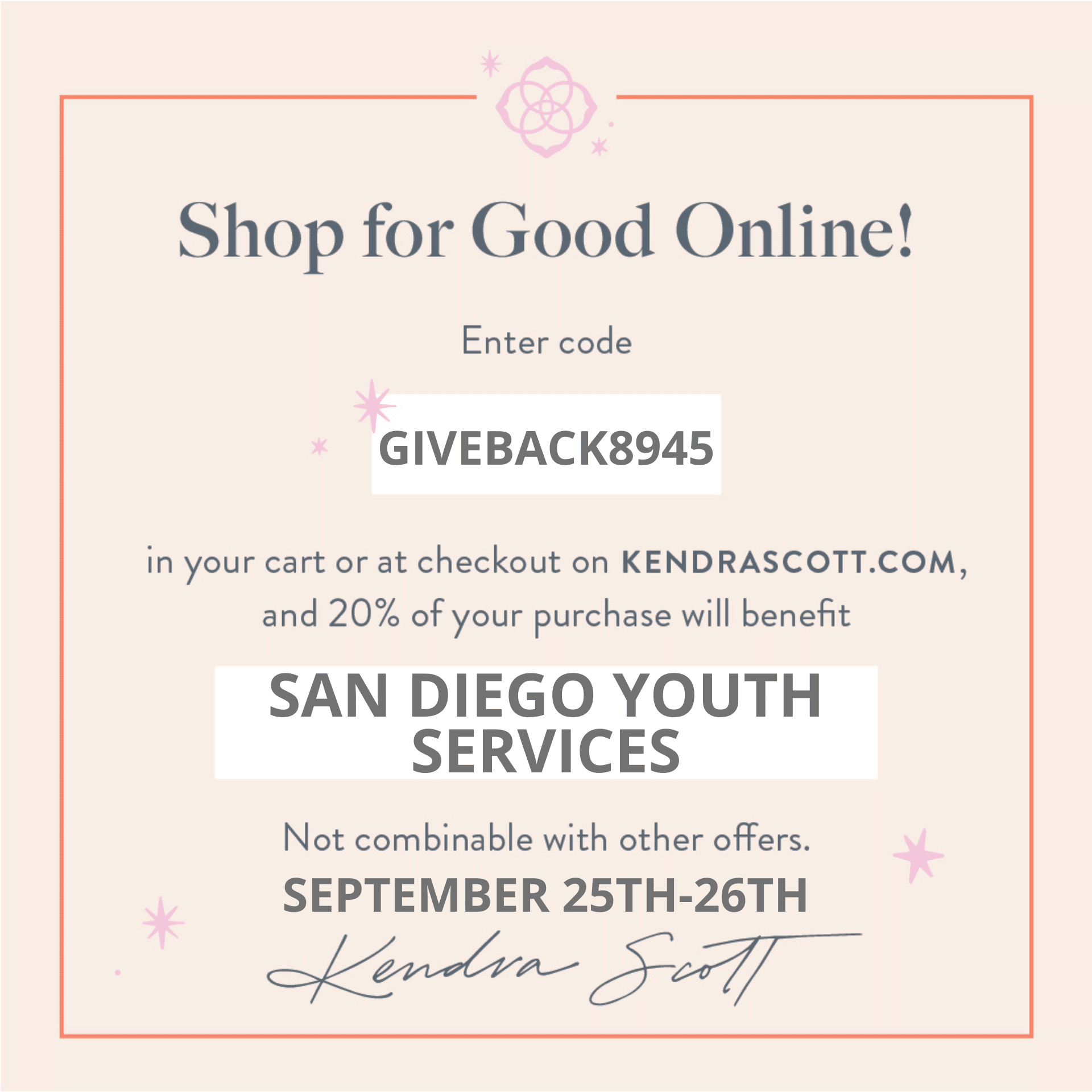 Save the date! Join San Diego Youth Services and Kendra Scott on Sept. 25 from 5 to 7 p.m. for an exclusive shopping experience with a personal shopper at Kendra Scott's Fashion Valley store in support of National Suicide Prevention Month. 20 percent of your purchases will go directly to our Suicide Prevention Program.
Suicide is now the second leading cause of death for young people between the ages of 10 to 24 years old. It's also preventable. Our suicide prevention services are school based to help educate, prevent and heal.
Can't make it to the store? No problem. Use our code: GIVEBACK8945 for your online purchases anytime on Sept. 25 and Sept. 26.
Thank you, Kendra!
For instructions on how to enter code: GIVEBACK8945 click the link below!