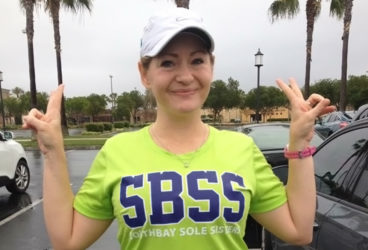 San Diego Youth Services Board Member Kelly McGeehan will participate in the San Diego Half Marathon & 5K on March 11 to help raise funds for homeless, runaway, abused and at-risk youth.
"Some people sign up for races because they want to achieve a personal best, some want to have something to train for and some want something fun to do with friends. I see races as an opportunity to raise money for San Diego's homeless youth!" McGeehan said.
The San Diego Half Marathon is a premier, one-of-a-kind race and event that celebrates the beauty and uniqueness of the city of San Diego while raising money to help local, charitable causes. The race starts on Harbor Drive and ends inside Petco Park.
This will be McGeehan's third race for San Diego Youth Services.
Help McGeehan reach her new $3,000 goal to help at-risk youth. To date, she has raised $945 toward her $3,000 goal!