Our heartfelt thank you to Johnson Matthey for its $7,000 donation in support of our work with homeless and other at-risk youth. Nearly 1,000 youth are known to be homeless in San Diego County and the number is likely much higher.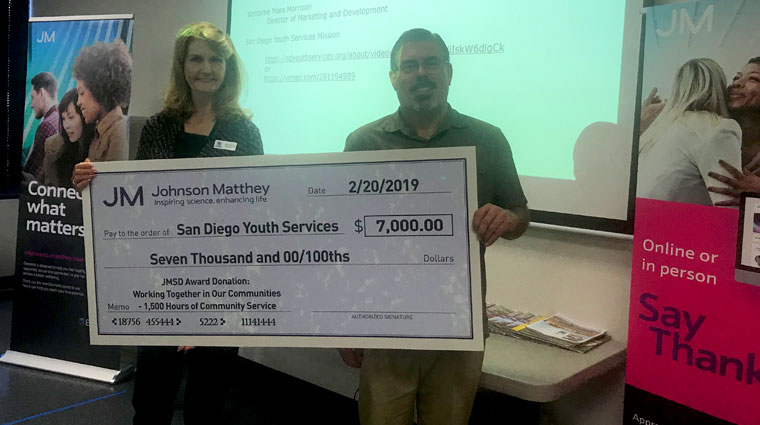 Johnson Matthey, San Diego selected San Diego Youth Services for the donation after receiving an award for best site in Johnson Matthey globally, in the category of "Working Together in our Communities."
Johnson Matthey is a global science and chemicals company and a leader in sustainable technologies. Learn more about Johnson Matthey.