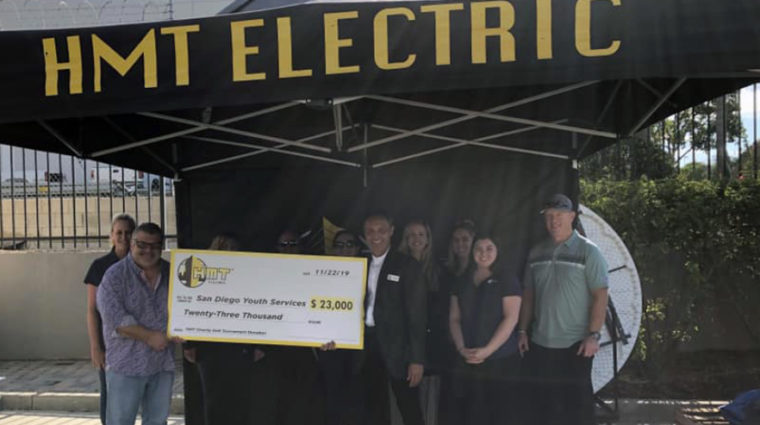 Thank you to HMT Electric for continuing to support our work to end youth homelessness with a donation of $23,000. We are so grateful to be one of the charities supported at its 3rd Annual Charity Golf Tournament.
This is the third year that HMT Electric has supported our work to help homeless, abused and other vulnerable youth across the county. Each year, the company selects three charities to benefit from the tournament.
HMT Electric specializes in high-rise construction, building automation, commercial TI's, low voltage systems, commercial solar & battery storage. Learn more about HMT Electric.