As part of our Health & Wellness Initiative, San Diego Youth Services recently joined forces with the Bancroft Sustainability Center (BSC) to further develop the Community Teaching Garden at our Spring Valley and East Communities Campus.
BSC is managed by Ben and Kelsey Cossel and their son Kerouac. They have also recruited many community volunteers.
In partnership with the California Rare Fruit Growers Association, the BSC team expanded the production of the garden's fruits and vegetables. In addition, they installed drip irrigation in the garden and the emerging campus perimeter Food Forest to reduce our water costs.
The team also built a library shed that will house educational and research materials and a "Seed Repository" for San Diego County's residential growers.
The BSC management of the Community Teaching Garden focuses on community education through ongoing classes and hands-on events.
In the past year, BSC held 101 classes and Work Days attended by 897 residents. The classes included Apple Tree Grafting, Back Yard Produce Exchange, Basic Bee Keeping, a Fix It Clinic, "Goats in the Garden," Home Garden Development, Mango Grafting, Seed Saving and Tree Pruning. BSC also holds monthly "Back Yard Swaps," where residents come to the campus to swap their locally grown backyard produce with their neighbors at no cost.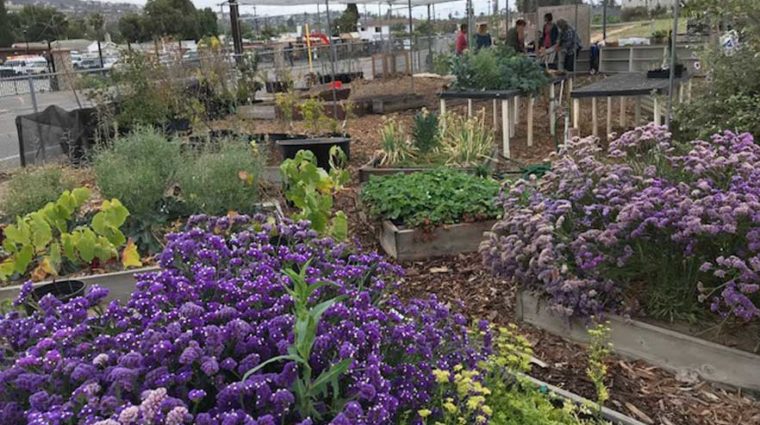 Organic Produce Menu
This season's recent planting includes two types of squash (acorn & spaghetti), Native American corn, five varieties of tomatoes, cucumbers, peppers, kale, basil, parsley, oregano, beans, several varieties of lettuce, grapes, peaches, figs, apples, plums, pears and avocados.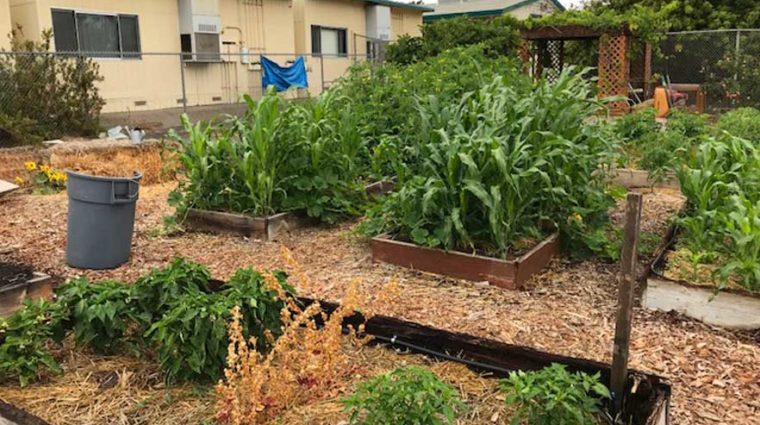 At harvest each year, the fruits and vegetables grown will be shared with low-income families in the neighborhood. They will also be distributed to the families served by our Prevention and Early Intervention Program at the campus.
Related story: PWI Helps Landscape Spring Valley Campus