Internships
*Thank you for your interest in a clinical internship with San Diego Youth Services. We are no longer accepting applications for the 2020-2021 school year.*
San Diego Youth Services offers 20-30 practicum and field placement internship opportunities for clinical trainees and interns pursuing their master's degree in the clinical field.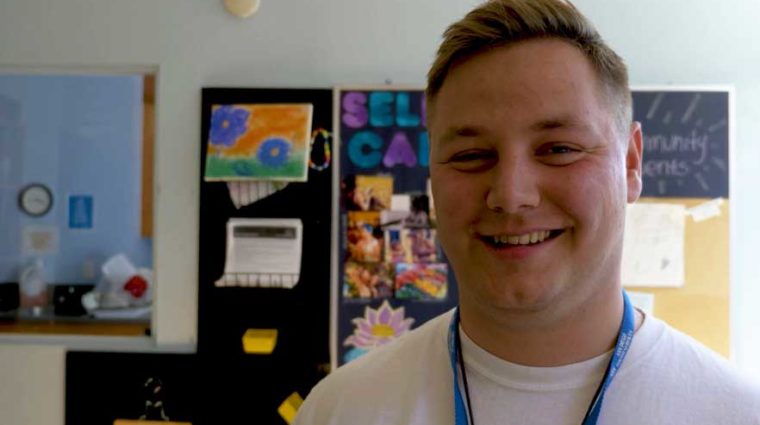 Placements typically run from August to July, with the application process beginning as early as January. There may be some limited spots available at other times during the year. We require a minimum 9 to 12 month commitment for all clinical trainee and intern placements.
(Please note: These opportunities are not for Associate Clinicians. Associate Clinicians interested in volunteering should reach out to Volunteer Services to inquire about available opportunities.)
Clinical trainees and interns complete a five-day Orientation Week Training series in August to enter their program prepared to provide outstanding services to youth and families. Interns and trainees provide program services in the community as well as in the office. We also offer a well-rounded experience that incorporates opportunities to perform therapy, as well as provide basic case management. Group and family counseling opportunities are also available. Interns and trainees are trained in county documentation standards.
We offer ongoing training opportunities and interns and trainees are encouraged to participate. Interns and trainees may also take advantage of job shadowing other positions within the agency and can be connected for mentorship, if desired.
Benefits:
40-hour onboarding and training
Personal and professional training throughout the year
Training and experience in providing Trauma Informed Care services
Clinical hours, including opportunities for family/relational hours
Individual, family and group counseling
AAMFT approved individual and group clinical supervision
Job shadowing and mentorship
Learn county documentation standards 
Requirements:
Background clearances
Drug test
TB test
References
9 to 12-month commitment
16-20 hrs/wk commitment