SDYS strives to involve the San Diego Community in our services and mission. We believe our community members such as students, new graduates, professionals, retired folks, parents, clinical interns, and others, all have unique skills and abilities that will provide invaluable resources and support for the youth in our programs.
Our goal is to provide our volunteers with valuable experience and relevant training through our strength-centered placements. The community's participation benefits and is greatly valued by SDYS and our service partners.
Volunteer Spotlight: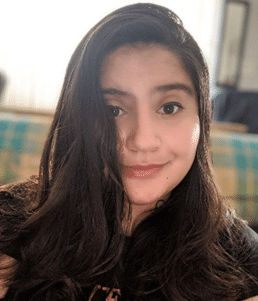 "San Diego Youth Services is thankful to have Lily on our team during her first year of AmeriCorps service. Lily's recruitment efforts of youth have supported the revitalization of our Youth Action Board. We appreciate her dedication to connecting with our youth and the support she offers in having their voices heard."
Thank you for all that you do, Lily! - Quality Management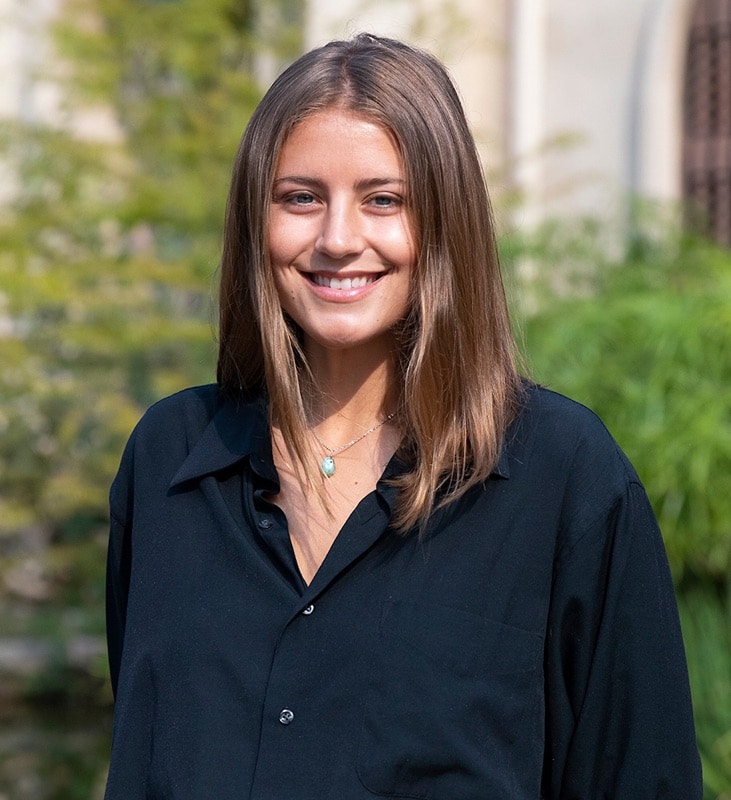 "San Diego Youth Services is sincerely grateful to have Mackenzie on our team for her second consecutive year of AmeriCorps service. We are very appreciative of her support to our programs and departments through volunteer engagement. Her dedication and efforts in recruitment and service allow for our programs to continue to thrive."
Thank you for all that you do, Mackenzie! - Volunteer Services
Thank you for your interest in serving San Diego's youth!
We are currently accepting new classroom assistant volunteers. Please also feel free to complete our volunteer application and we will be in touch when other opportunities are available.
TAY Works!
Location: 3845 Spring Drive Spring Valley, CA 91977
Position Title: Administrative Volunteer
Hours/Schedule: 4 hours per week minimum, flexible Monday-Friday.
Description of Duties: Support with organizing documents, filing, and helping complete youth intake tasks (additional tasks to be discussed).
Position Title: Volunteer Spanish Translator (1-2 positions available)
Hours/ Schedule: Ongoing, any hours Monday or Tuesday (from 9am-5:30pm), and or Wednesdays (from 9am-1:30pm).
Description of Duties: TAY Works TRADES and On Track Program is seeking translation services for youth participating in our programing. 
The TRADES program is a pre apprenticeship certification training program that focuses on carpentry. We are in need of a Spanish speaking volunteer who can support our youth by translating workshops. On Track is looking for a Spanish speaking mentor who can connect with youth through services and facilitate workshops. 
HERE Now
Location: Varies weekly, Central and East San Diego schools. Must be willing to drive.
Position Title: Classroom Assistant
Hours/Schedule: Monday 7am-2:30pm (8am-12pm okay), regular schedule preferred.
Description of Duties: Provide general assistance to program staff in school-based suicide prevention presentations (grades 7-12). Assist in facilitating the Signs of Suicide® curriculum. Assist with any additional needs of the team while in the schools, passing out classroom materials, etc.  Comfortable in an environment discussing suicide prevention, depression, and other mental health topics.
Youth Emergency Shelter
Location: Balboa Park Area (confidential location)
Position Title: Program Administration Volunteer (1-2 positions available)
Hours/Schedule: Flexible Monday-Friday (4-6hr shifts. Prefer 200 hours or 6-month commitment.
Description of Duties: Administration support to include reviewing/organizing files, scanning files, organization of donations, and more.
Our Safe Place
Location:  2220 Broadway San Diego, CA 92102
Position Title: Transportation Support (1-3 positions available)
Hours/Schedule: Flexible Monday-Friday with preference for Fridays either 3:30-4:30pm (pick up from home to DIC services) or 7-8pm (drop off from DIC back home). Monday-Thursday can be a shift from 3:30-8pm or the above pick up/drop off times.
Description of duties: Pick up and drop off youth to and from SDYS drop-in center; assist as needed in the Drop in Center space with youth supervision. Assist with organizing the space and update resources as needed. Volunteers must be intentional allies of, or within the LGBTQ+ community.
Adoption Support Services
Location: Via Zoom or SP location (address can vary)
Position Title: Youth Mentor/Tutor (3 positions available)
Hours/Schedule: Must meet with SP at least once a week for an hour. Day/time to be determined by the SP and mentor/tutor.
Description of Duties: Mentor/Tutors provide youth with some of the support and encouragement that they need to work towards developing a positive sense of self and making good choices in life. Most of the youth we work with have special needs and can benefit from academic assistance. Youth range in ages are from 6-18 and are adopted from the foster care system. Most of these youth thrive with the friendly and patient support of a consistent mentor/tutor. Our one-on-one mentor/tutor program is a great way to give back to the community by helping youth reach their highest potential.
Position Title: Movie Night Volunteer (multiple positions available)
Location: Multiple Locations (Spring Valley, Escondido, and Point Loma now and South Bay in the coming months).
Hours/Schedule: 3 hours/month: Point Loma – first Friday of each month from 6-9pm, Spring Valley- second Friday of each month from 6-9pm, Escondido- fourth Friday of each month from 6-9pm.
Description of Duties: Movie Night volunteers support this fun social enrichment opportunity for youth who have been adopted and their siblings. We have kids ranging from preschool to teens and facilitate outside play time, games, crafts, snack time, and movie time. This is a very fun opportunity where you will get to make connections with kids, use your playful energy and creativity, and enjoy a fun kids movie each month.
SFS/STARS/CRT
Location: College Heights Youth Center (92115)
Position Title: General Program Volunteer (2 positions available)
Hours/Schedule: Flexible Monday-Friday 9:00am-5:30pm
Description of Duties: Cleaning and organization of SFS/STARS/CRT office suites, unboxing and organizing orders, furniture building, other center and administrative support.
Community Assessment Team (CAT)
Location: 3845 Spring Drive Spring Valley, CA 91977
Position Title: Volunteer Receptionist (multiple positions available)
Hours/Schedule: Flexible shifts Monday – Thursday (after school hours preferred- 3pm-5:30pm, regular schedule preferred)
Description of Duties: Support with greeting and directing those who enter the office, providing administrative support (taking calls, organizing and decorating center), assisting with program needs.
Position Title: Tutoring (Elementary & Middle School Subjects- multiple positions available)
Hours/Schedule:  Mondays 4-5pm (Elementary School subjects/activities, Wednesdays 4-5pm (Middle School subjects/activities)
Description of Duties: Providing youth with tutoring support (homework, other studies, projects and activities).
Fiscal Department
Location: Point Loma (92110)
Position Title: Fiscal Volunteer
Hours/Schedule: Flexible 2-3 hours/1-2 times a week; Monday-Friday 9am-5pm
Description of Duties: Join the admin staff by performing administrative duties such as filing, data entry, and scanning to help our fiscal department keep up to date with necessary files. Perfect for a retiree or recent college grad looking to boost their resume!
Interested in volunteering your time and skills but can only do so from time to time?
Are you an instructor, stylist, painter, photographer or have other skills that you would like to offer in helping our youth? Do you have a group of friends interested in assembling furniture or painting one of our centers?
We may have the perfect opportunity for you!
Group Volunteer Application
Service Learning Project and Internships
Our volunteer opportunities can be tailored to fit a specific Service Learning Project and Internships. Contact volunteer@sdyouthservices.org for more information
Clinical Trainees and Interns
Clinical Traineeships and Internships are geared toward individuals who are looking to fulfill practicum or internship hours. Learn more!
AOD Internships
We do not currently offer Alcohol and Other Drug (AOD) Certification internships.
Contact Our Volunteer Team
Contact our volunteer team for more information about volunteering and our volunteer orientation!
Call (619) 221-8600 - when prompted, select option 3
What is the process of becoming a volunteer?
The process of becoming a volunteer starts with our volunteer application. After submitting the application, our volunteer coordinators will reach out to you with information about our upcoming volunteer orientation. Attending our volunteer orientation is mandatory for all incoming volunteers and provides interested volunteers with information about our organization, programs, philosophy and skills such as trauma-informed care, crisis intervention, abuse reporting and confidentiality.
After orientation, our volunteer coordinators will connect you with a program for you to find a placement you're comfortable with and that fits with your availability and the program's needs. After finding a good fit, volunteers are asked to complete clearances before beginning their volunteer service.
What if I'm not able to attend a volunteer orientation?
If a prospective volunteer is unable to attend our monthly volunteer orientations, appointments can be arranged according to the availability of our volunteer coordinators. Please note that this option may delay the volunteer process.
What clearances are required?
Clearances include a background check (regular or CCL), drug screening, Tuberculosis screening, reference checks and driving clearances, if required by program of interest. Clearances are to be paid up front by volunteers and volunteers are eligible for reimbursement. San Diego Youth Services also requires that volunteers commit to a six-month service with us.
When are clearances not required?
One-time volunteers are not required to complete clearances.