Foster Parents Help Support Reunification, While Still Staying in their Foster Children's Lives
Foster Parents Help Support Reunification,
While Still Staying in their Foster Children's Lives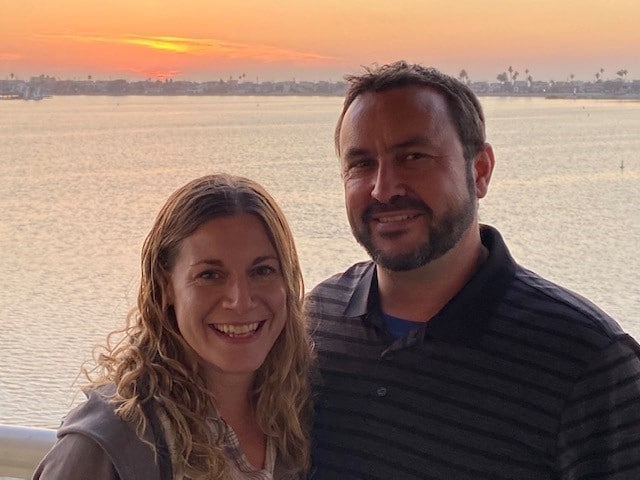 "This was our first time fostering, and the experience was a lot better than we expected," said Brian, a certified SDYS foster parent. "It was a lot more fun and rewarding. We feel like we succeeded because our foster children are not in the system anymore."
Brian and Nicole, both certified SDYS foster parents, first met their foster daughter, Jessica*, when she was staying at Polinsky Children's Center. She had just been moved there from her first foster home.
Jessica was struggling with the many changes in her life. To make sure she was comfortable with Brian and Nicole, they visited her daily for two weeks before she started living with them.
When taking Jessica in, Brian and Nicole felt that having a good relationship with Jessica's mom would really help Jessica adjust to staying with them. On the first day, they had a meeting with their social worker, and Jessica's mom was able to participate via phone.
They decided to meet up for a visit at a local park the next day, and Nicole and Jessica's mom bonded over Jessica. Nicole took a leap of faith and told Jessica's mom to call anytime. The first week, Jessica spoke to her mom multiple times every day, and eventually developed a routine where they spoke every night.
Staying in close contact with her mom, helped Jessica transition to living with Brian and Nicole.
"We even had her birthday party together a couple of months after she moved in," said Nicole. "Her mom also came to our house for that first Halloween and we all went trick-or-treating together."
After almost 7 months of visits with her mom, Jessica was able to have unsupervised overnight visits with her mom and siblings. Then COVID-19 hit.
At the time, the court system stopped all visits for children, in care, due to the risk of traveling between households. During that time Jessica's mom lost unsupervised visits with her daughter, and Jessica was required to go back to supervised visits with her mom.
"We knew that that it would be a drastic change to go back to having supervised visits at a visitation center for just a few hours a week, after having overnights all weekend with her mom and almost moving back in with her," said Nicole. "To add to this, Jessica had also not seen her mom for over a month because of COVID-19."
To make the situation easier on Jessica, Nicole and Brian offered to have the supervised visits at their home with Jessica and her siblings several times per week, until Jessica's mom was able to go back to unsupervised visits. They had them over for a total of about 15 hours per week for the next few months.
Since reunification had been delayed, Nicole and Brian also agreed to take in Jessica's siblings who were staying at other foster homes separately.
"We already knew them a little bit because we had invited them over for visits and overnights at our house before," said Nicole. "It was initially overwhelming because the siblings were adjusting to living together again, but we were able to work with the mom on how to handle their behaviors so that we were consistent in our responses. "
They also enrolled the siblings in daycare, which really helped Nicole and Brian, since schools were closed due to COVID-19.
After a few months, they were able to re-start unsupervised visits with their mom, which gradually turned into overnight visits again, and eventually moving back in with their mom full time.
Nicole and Brian still stay in touch with the family.
"Since they moved back home with their mom, we typically take them out one day every other weekend and take them to school a couple of times a week," said Brian. "Their mom will also occasionally text us if she needs help watching them when she works and we are invited to their birthday parties."
The fostering experience exceeded both Brian and Nicole's expectations, and they both felt supported by San Diego Youth Services through their foster care journey.
"San Diego Youth Services supported us through the process by providing training, being there for us when we had concerns or questions and helped us handle challenging situations," said Nicole.
Nicole and Brian acknowledge that not every biological family will be so receptive to involvement from the foster family.
"We would highly encourage any foster family to involve the biological family as much as possible, as ultimately the goal is reunification," said Nicole. We also think that being allowed to stay in their lives after they went home, will ultimately help with their trust and attachment and make them feel loved."
Jessica recently asked somewhat out of the blue if we would continue to see them when there were no more social workers in their lives.
"We said of course and that the reason we see them is because we want to, not because of social workers," said Brian. "We feel like our story has a happy ending. The children are back with their mom, and we still get to be a part of their lives."
*Name changed