A Week in the Life of an Outreach Worker at San Diego Youth Services
A Week in the Life of an Outreach Worker at San Diego Youth Services
By: San Diego Youth Services TAY Academy Staff Member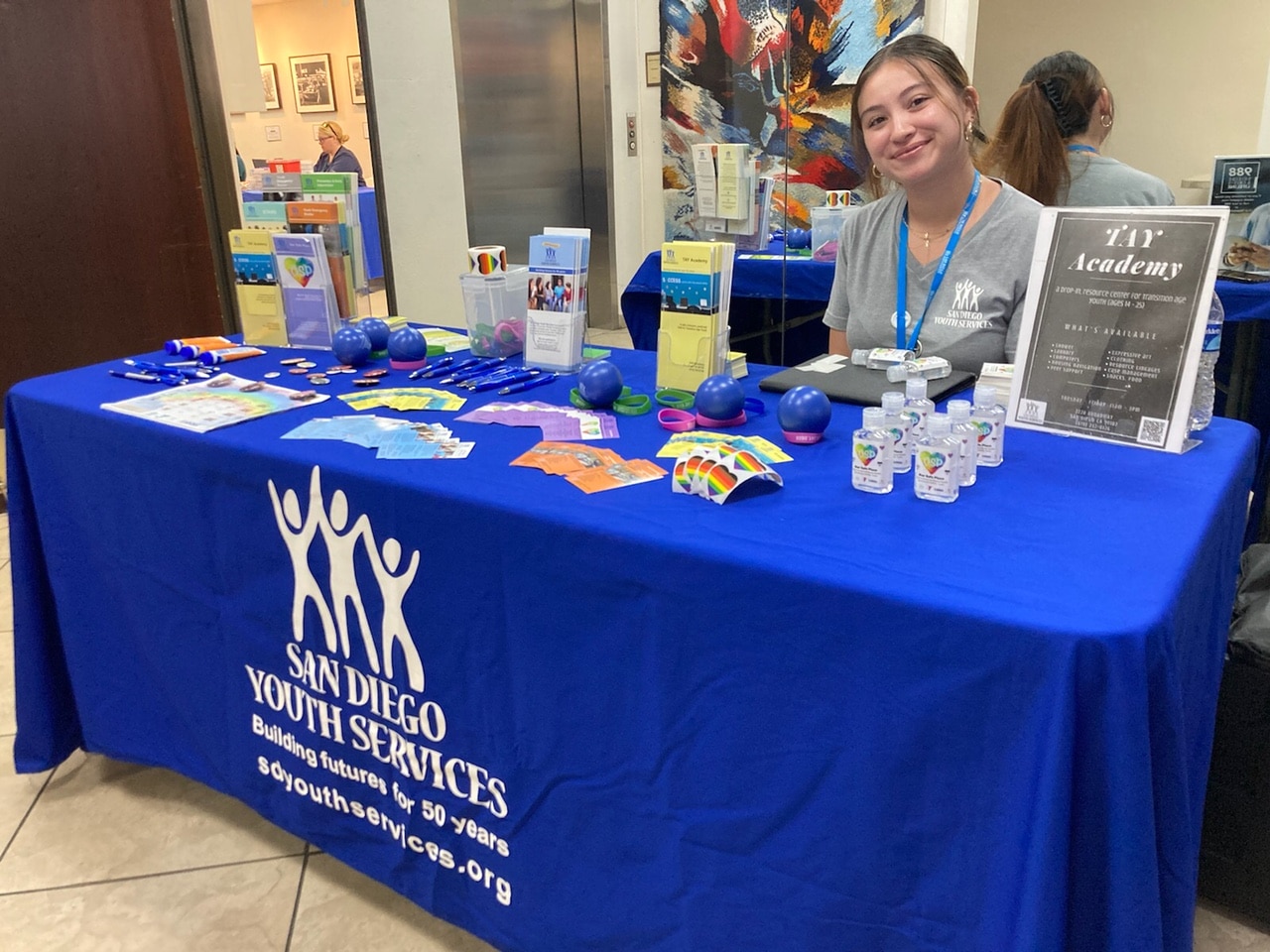 As a Street Outreach Worker at San Diego Youth Services, my primary responsibility is to go out into the community and provide direct services and support to youth. We help youth experiencing homelessness and those at risk of experiencing homelessness. We help our Service Partners (youth we serve) meet their basic needs, set plans or goals for the future and support them in achieving their goals. I support struggling youth, provide links to resources, collect and share resource information and provide case management support.
A week in my life as an Outreach Worker consists of a lot of support for the youth, however; in order to be able to provide support it's important to make sure to do the research on the best programs or resources, as well as doing my part and attending community meetings, table events, or any other outreach like events so I can network with others and learn about other types of support provided in the community.
I typically start my week engaging in street outreach. Which means going out in the community in order to spread awareness about who we are and what we do for the youth. We drive around different neighborhoods and areas in San Diego where youth frequent. We bring with us care packages that include brochures or slips on our program (TAY Academy) and other programs within the agency, hygiene items, and snacks, lots of snacks. On some occasions we try to bring any other items that would support the youth during that time, for example, fans during the summer, or hand warmers during the winter. We try to meet with as many youths as we can during the time that we are out and encourage them to head to our drop-in center at TAY Academy to meet others and connect with the rest of the staff as well as get any other support needed.
Once finished with street outreach, I return to the office and note down any connections made and log into tour stats spreadsheet, as well as make sure to record services provided. During my free time, I also spend time doing research on any other resources either that I have heard of and want to learn more about or brand-new programs or resources in order to continue researching and learning more support services available for youth.
The schedule of an outreach worker can get extremely busy but it's very interesting at the same time. Through networking and getting to know other members in the community, we get invited to participate in tabling events/resource fairs and to attend community meetings where we network with other programs/organizations.
In one week, I can have an event each day, or even two events in one day and we may have events where we can bring along our youth too. For example, the C.A.R.E. Event occurs at least two times every month where several community members and programs collaborate and collectively provide low barrier and quick support for anyone at the site. This event operates for three days each week starting in the morning. As an outreach worker, we usually transport Service Partners there so they can get help with the available services and youth already at the event are often referred to us for further assistance. Other events like a "tabling event" usually occur later in the day and consist of setting up a table with San Diego Youth Services program materials and fun giveaway items. We provide information to youth and individuals about San Diego Youth Services and our programs as well as explain what my program (TAY Academy) does and highlight a few areas we can help. These tabling events are also a terrific way for me to network and make connections with other organizations.
Another important part of my day is being a part of the drop-in center at TAY Academy, where I also continue to support youth who come in regularly and new youth to do intakes. During an intake, I always describe the program, give a tour of our facility, as well as discuss events that are happening soon in case they are interested. With the regular Service Partners who come in, I also remind them of what is coming up, to know if they are interested in attending any of the groups. In the drop-in center we spend time gathering resources for any Service Partners who come in looking for services, as well as do some goal check-ins to see what they are looking for and how we can help.
If you are a young person in need of information, I encourage you to reach out. We have two outreach numbers you can call or text: 619-616-0560 or 619-241-0608. Or just come by the TAY Academy drop-in center between 11 a.m. and 3 p.m. Tuesday – Fridays. Hope to see you there!
To learn more about TAY Academy, visit sdyouthservices.org/services/homeless-housing-and-support.