When:
2020-05-20T17:00:00-07:00
2020-05-20T17:15:00-07:00
Hump Day! Our Safe Place is hosting a safe place on Zoom for LGBTQ+ youth providing sexual health education every 1st and 3rd Wednesday at 5pm.
Please contact Mel Martellaro at (619) 871-8342, 12pm – 8pm for more information and details on how to access the group.
Our Safe Place provides mental health services and drop-in centers for LGBTQ youth up to age 21 and their families. Our Safe Place is a collaborative program with South Bay Community Services and the YMCA of San Diego County.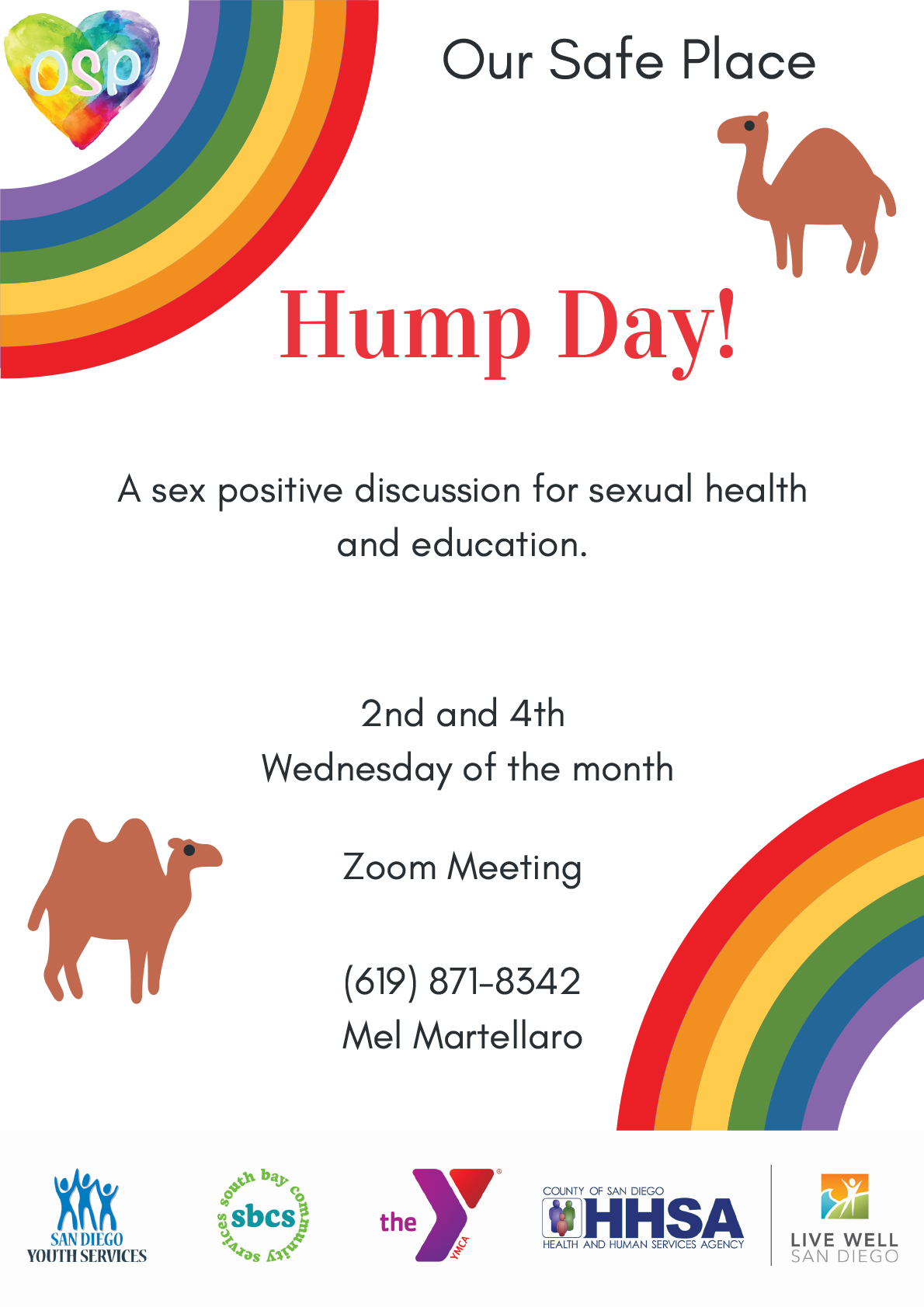 Download and share this flyer!