Donor Spotlight: Monica & Milano Sliwa
Monica and Milano Sliwa, and their volunteers, fundraised through social media and received donations from community members to help San Diego Youth Services. They recently donated clothing, hygiene items, toys and shoes that will go directly to the children that are being helped by San Diego Youth Services. They are also currently fundraising to purchase more hygiene items.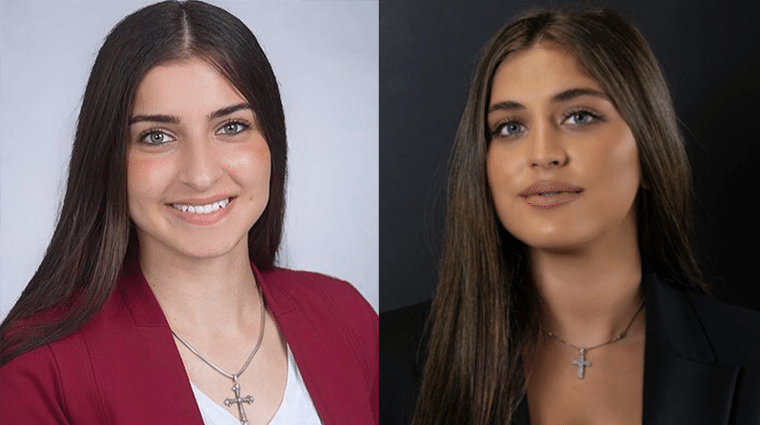 Sisters Monica & Milano Sliwa
Interview with Milano Sliwa
What made you decide to give to San Diego Youth Services?
My sister and I were born and raised in Iraq. We escaped in 2006, after my dad was shot and nearly died. We lived in Syria first and then came to San Diego 11 years ago as refugees, when I was just ten years old. We are all so grateful to be able to live here and be part of this community.
I was a student worker at the District Attorney's office, where I met my mentor Monique Myers. Monique is on the board of directors for San Diego Youth Services, and she shared with me that San Diego Youth Services helps children and there is a great need for basic necessities at the moment. Of course, my sister and I wanted to help as much as we could. We have collected clothes, hygiene items, toys and shoes, and we are doing a fundraiser to purchase more hygiene items for the children.
It seems like helping our community is really important to you?
Community service is important to me. I am also a co-founder, along with my sister, of a student-led organization that provided free delivery of groceries and prescriptions to the elderly and the immunocompromised during COVID-19. We volunteered to reduce the mortality rate among high-risk populations. We have helped over 10,000 individuals and had over 90 volunteers so far, with our only goal to continue to serve our San Diego community.
What motivates you to give back to our community?
Because of my background I can really relate to people that are having a hard time, and I would like to make a difference in their lives, especially the lives of children. My goal is to become a mentor to youth that are having a tough time. I want to support them and help them succeed in school and in life. Luckily, I have a very supportive and wonderful family, but succeeding is very difficult when you do not know the system. I am also so grateful to be here in the United States and I am trying to give back as much as I can.
I am graduating San Diego State University this spring, and I am starting Law School at Thomas Jefferson this fall. I can't wait to graduate and practice law, so that I can help even more people through my practice.