Support Steven Jella's IRONMAN for foster youth.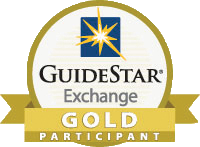 This May during Mother's Day weekend, Associate Executive Director Steven Jella will participate in the Santa Rosa IRONMAN to raise $10,000 and awareness as part of National Foster Care Month. More than 400,000 children and youth are in foster care across the nation.
"I believe total health for a youth begins and ends with a consistent family, so I work every day to bring resources, support and interventions to families of all kinds," Steven said. "Youth in foster families are of a special significance and deserve our compassionate attention to help strengthen the families they are in."
San Diego Youth Services has provided foster family services since 1976. Our more than 30 foster parents, now known as Resource Parents, provide safe, structured and caring home environments for abused and neglected children.
You can help. Donate today! Consider making a $140 donation today – that's $1/mile for the 140-mile triathlon but any amount helps!
Donate today.