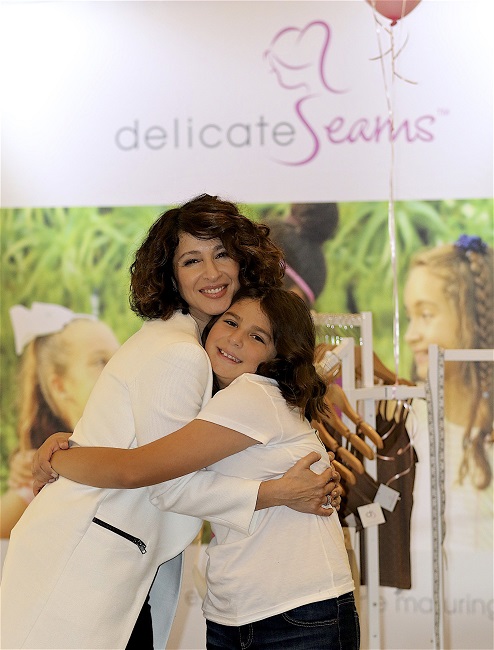 With every $50+ purchase in December, Delicate Seams will donate a Bikini undergarment to San Diego Youth Services to help a young girl in need.
Inspired by her 10-year-old daughter, mom entrepreneur Aida Yodites launched Delicate Seams to bridge the gap between undergarments for the young girl and young lady. The line, just launched in November, offers mature fabrics and trims in styles that are appropriate for a developing adolescent girl.  Then she saw bikini briefs on our Wish List and contacted us.
"This is a time in a young girl's life, when she is developing and growing up, that is so critical," Yodites says in her launch video. "It should be handled with such care. It shouldn't be rushed. It shouldn't be glossed over.
"I think any parent raising an adolescent girl would agree with me. I feel passionate about it not only because I am raising an adolescent girl but because I was that adolescent girl."
Yodites will donate a minimum of 25 undergarments regardless of sales.