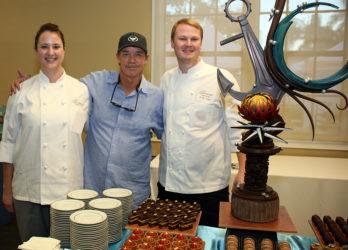 Join us March 8, 2018 for our 12th Annual Creations in Chocolate event.
The event showcases the best in local, skilled chocolatiers. Guests are treated to a wonderful and decadent experience while raising vital funds for at-risk youth.
Experience delicious food, beautiful sounds of jazz, and champagne and wine paired to delectable chocolate. Indulge in the ultimate desserts.
We will also welcome back Dan Cohen, morning anchor for KFMB-TV, as our Master of Ceremonies.