Become a Champion for Youth!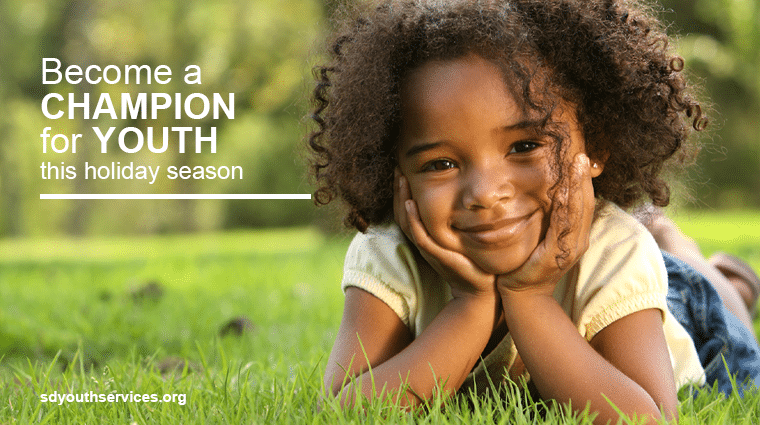 We officially kicked off our holiday giving season on Dec. 1 with our $100,000 Champions for Youth campaign. This year, the need is greater than ever, and all donations will go directly to homeless and vulnerable youth in San Diego County.
The COVID-19 pandemic has highlighted the severity of San Diego County's heartbreaking and invisible youth homeless problem. There are more than 1,500 homeless youth on the streets of San Diego every day and that number is increasing during this pandemic.
We are grateful for our community for standing with us in support of youth across San Diego who are experiencing homelessness, abuse and trauma.
The Century Club of San Diego again selected San Diego Youth Services as a participating charity, one of only 6 to benefit from the Farmers Insurance Open at Torrey Pines. We could not have achieved this honor again without you.
When you donate to the campaign this year, San Diego Youth Services will also receive additional funds from a $285,000 bonus pool. That means your donation will grow and have a bigger impact. The total bonus funds depend on how much we raise and how many people donate during the campaign. Last year, you earned us $140,146 in bonus funds, growing each of your donations by 45 percent.
Join us as a Champion for Youth today.