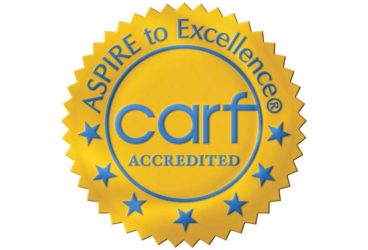 CARF International announced that San Diego Youth Services has been accredited for a period of three years for our governance standards and foster care services. The three-year accreditation is the highest level available from the international accrediting body.
CARF accreditation is a public seal of trust and commitment to quality based on internationally accepted standards.
"Achieving this accreditation demonstrates our deep commitment to exceptional, personalized care," said Walter Philips, San Diego Youth Services CEO.
As part of the accreditation, San Diego Youth Services underwent a detailed peer review process and demonstrated to on-site surveyors its commitment to providing programs and services of the highest quality.
CARF is an independent, nonprofit accrediting body whose mission is to promote the quality, value and optimal outcomes of services. Founded in 1966 as the Commission on Accreditation of Rehabilitation Facilities and now known as CARF International, the accrediting body establishes consumer-focused standards to help organizations measure and improve the quality of their programs and services.
For more information on CARF, visit www.carf.org.