Bethany Completes AmeriCorps Assignment
Bethany Completes AmeriCorps Volunteer Assignment with 1,700 Hours at SDYS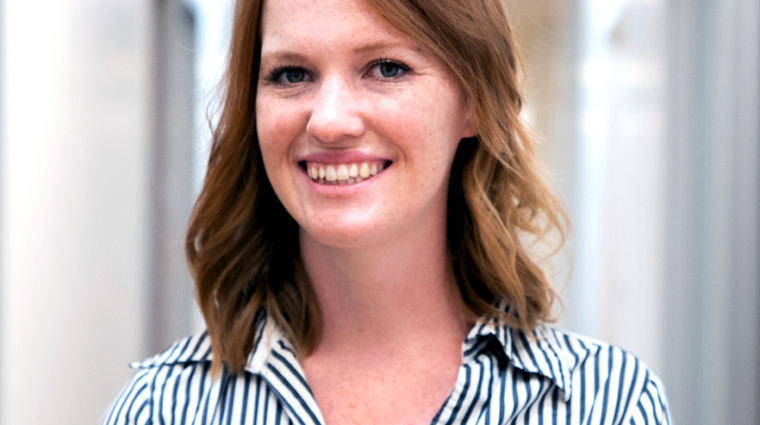 "We want to express our gratitude and let Bethany know we truly appreciate her efforts in making sure our programs and departments are supported with volunteers, as well as making sure our volunteer program continues to thrive! Thank you Bethany!"
- Volunteer Engagement
Our AmeriCorps VIP Fellow, Bethany Moberly, has made a tremendous impact on our Volunteer program during her 11-month service with SDYS. For 40 hours every week, she dedicated her time to connecting and coordinating volunteers, facilitating orientations, and providing agency outreach and recruitment efforts within the community. Her time was also spent on administrative duties, including reporting volunteer hours, creating our monthly internal Bits & Bytes newsletters, coordinating program events and leading our staff and volunteer appreciation planning committee.
"I chose SDYS because I really love the mission," said Bethany. "Marginalized youth often get trapped in their situation and do not have a way to pull themselves out. I love that SDYS goes out into the community and offers services that empower youth to take control of their lives and create the future they want."
Bethany will have served a minimum of 1,700 hours with San Diego Youth Services and raised $1,875 of in-kind donations to support our programs. She especially shined with her more frequent Bits & Bytes newsletters when all of us were impacted by COVID19. Her newsletters successfully kept us all connected and were a bright spot in uncertain times.
"I absolutely love how passionate SDYS staff are about helping the youth in San Diego County," said Bethany. "Every single program I interacted with was so welcoming to me and appreciated my efforts to support them. SDYS is doing great things for our community and I am happy that I got a chance to be apart of the process and connect the programs with awesome community members."
We are proud that Bethany chose SDYS as her first step in transitioning her career from Electrical Engineering to an endeavor in community and public service. We wish her success in her plans to become a physics high school teacher. We are confident that with the commitment, kindness, talents and skills she has demonstrated during her volunteer period with us that she will achieve her goals and dreams.
"I love the work SDYS is doing and I hope they grow bigger and are able to serve more youth," said Bethany.
Learn more about volunteering with San Diego Youth Services on our volunteer page.
Staff Say Their Thanks
"Bethany was essential in coordinating the plentiful amount of volunteers during a very busy time/event for us at Foster Care. Speaking for everyone at Foster Care, we are grateful of her punctual and professional support."

- Alfred Yucupicio Aguite, Psycho-Social Clinician with Foster Care

"Bethany is a delightful woman full of life and folly. Bethany is a multifaceted person. She has a very unique background in that she's an engineer by education and trade, yet her mind expands way beyond the analytical and into the intuitive. I've had the privilege to talk to her about her past, present, and future and I'm excited for her. She has the skills and ability to achieve any goal she desires. She's very trusting and sees the good in people. She's also ambitious and enjoys analyzing processes and identifying alternative more efficient ways of performing functions."

- Mark Sotelo, Information Technology Manager, Administration

"Bethany has just been a bright ray of sunshine anytime I have seen her or reading her cheery emails. I love that she is always ready to help out Teen Pregnancy Prevention when asked. Working with her on the SVAE committee, she showed how collaborative she can be in a new space. I really appreciated that she also took the time to know who I was and asked on how I was doing! She has been a great asset to SDYS and I am sad to see her leave but I know she will do amazing things!"

- Aria Hartson, Prevention Specialist with Teen Pregnancy Prevention

"Bethany is a friendly, kindhearted person who made me feel welcome at SDYS and is always willing to help out any way she can. She will be missed."

- Monica Moreno, Marketing and Development Associate, Administration