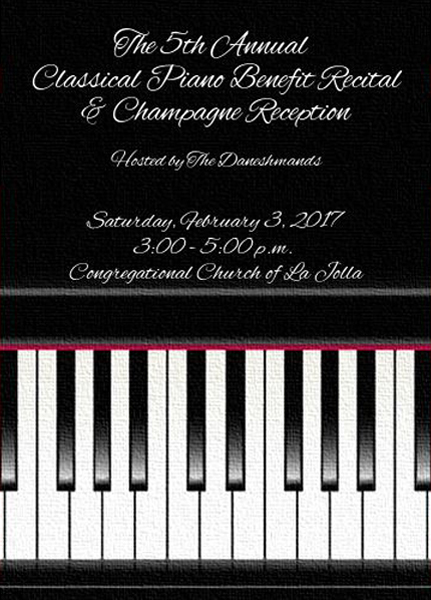 The Daneshmand family is hosting the 5th Annual Classical Piano Benefit Recital Saturday, February 3, 2018 from 3pm to 5pm at the Congregational Church of La Jolla to benefit San Diego Youth Services.
A moving musical repertoire, a delightful atmosphere, a festive champagne reception, special surprises, and deep gratitude await you.
The Daneshmands look forward to enjoying a memorable winter afternoon with you, featuring beautiful classical pieces from world renowned composers, as each of the dedicated performers in the Daneshmand family brings the joy of music into your hearts while bringing further awareness to the vital support needed by our homeless youth.