Thank you to Arch Insurance Group for choosing San Diego Youth Services to benefit from its Corks for a Cause event in September. Your generous $5,000 donation will help us continue providing safe places to live and vital services for youth across San Diego County, where more than 1,500 youth are homeless in San Diego and thousands are struggling with basic needs.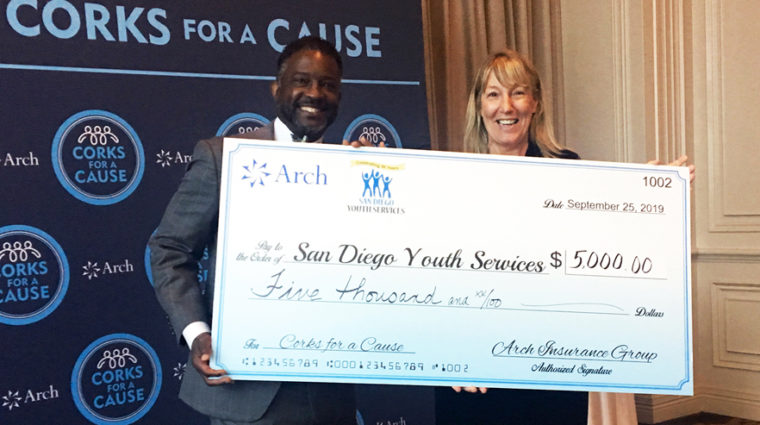 San Diego Youth Services provides safe places to live and long-term solutions through shelter, foster homes, community centers and housing. Through prevention, early intervention and treatment, we also help youth before they need higher levels of care or become homeless.
Arch Insurance is a market-leading insurer, providing a wide range of property, casualty and specialty insurance for corporations, professional firms and financial institutions across the United States. The company held the Corks for a Cause event as part of The 2019 WSIA Annual Marketplace held in San Diego. The event also benefited two other organizations: Doors of Change and Veterans Village of San Diego.