SDYS Awarded Funding for a New Achievement Center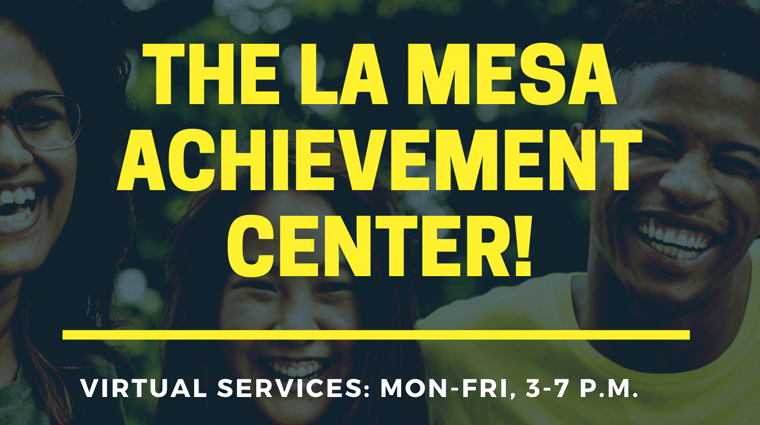 San Diego Youth Services is happy to announce the award of funding for an Achievement Center in the East Region of San Diego. Services will be offered at this time virtually between the hours of 3 to 7 p.m., Monday through Friday. Youth eligible for services are ages up to age nineteen (19), who are still enrolled in high school. Youth can be referred by probation, district attorney, public defender and the courts, prioritizing youth who are at-risk of not completing all court-ordered requirements. The average length of participation for youth is between 20 and 45 days of consistent, daily attendance.
The La Mesa Achievement Center (Achievement Center) after-school rehabilitative program will be a resource, providing daily case management, peer support, pro-social opportunities and engagement emphasizing educational and employment coaching, tutoring, community service opportunities, transportation, meals, linkages to community and behavioral health services, responsive programming, and youth empowerment utilizing positive youth development, restorative practices, and trauma-informed care to support youth successfully completing terms of probation to prevent further justice involvement.
Achievement Center services include:
Academic support and tutoring
Career exploration and preparation
Case management
Peer services
Community service
Nutrition education and meals
Transportation
Psychoeducational groups
Social-emotional learning
Life skills
Leadership opportunities
For questions email Judi Park at jpark@sdyouthservices.org or call 619-405-8340. Referrals can be made through the Community Resource Directory.