Program Spotlight: I CARE
The FBI classifies San Diego, our fine city, as one of the top 13 cities for sex trafficking of children in the nation. Studies indicate there are more than 3,000 and possibly as high as 8,000 sex trafficking victims every year in San Diego.
I CARE is a new program that expands our support to youth up to age 21 who are at risk for or have experienced sex trafficking or other commercial sexual exploitation. The program provides a mental health clinic and drop-in center.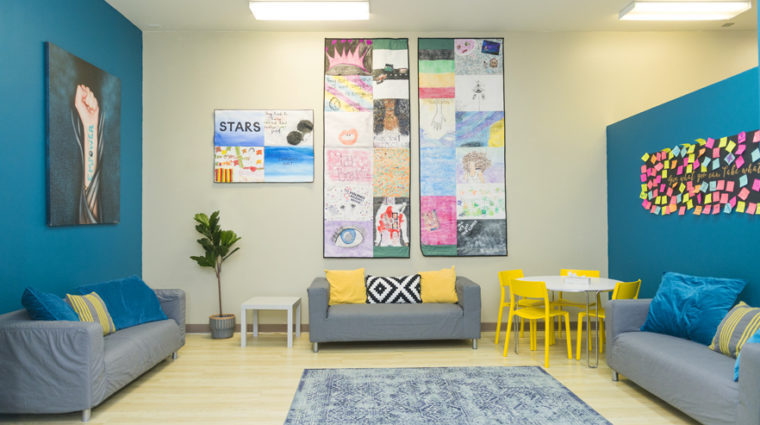 I CARE Program Manager Kiley Lizama says kids involved in "The Life" come from across the county, including affluent communities like Rancho Santa Fe and La Jolla. One thing they all have in common, however, is a lack of consistent family support.
"The Life isn't the most traumatic part of their story – it's that void of not having healthy role models and validation," Lizama said. "I CARE is a safe place where kids can hang out.
"They just want a safe place. It's a corrective emotional place, where they can be kids. The challenge really is how can we create positive memories for their childhood?"
I CARE mental health services include individual and family therapy, 24-hour support and medication evaluation, treatment and management. Community trainings on commercial sexual exploitation are also available.
The Drop-in Center offers skills development workshops, support groups and social activities that foster healing. The program offers specialized case management to help youth identify goals and create support around recovery, as well as education, employment and peer support services.
Confidential location.
(619) 521-2250 x3816

Clinic Hours
Monday-Friday, 9am – 6pm

Drop-in Center Hours
7 Days a Week, 12pm – 8pm