Leadership Staff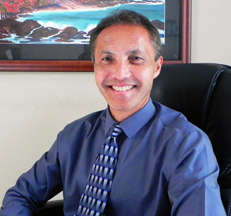 Walter Philips
Walter has been at the helm of San Diego Youth Services as our Chief Executive Officer since July of 2000. He has worked in San Diego County as a social worker for three decades, including more than 25 years in leadership positions.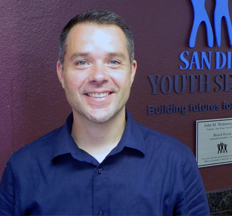 Steven Jella
Steven is a licensed psychologist, licensed Marriage & Family Therapist and a Clinical Member in the American Association for Marriage and Family Therapy. He serves as our Associate Executive Director.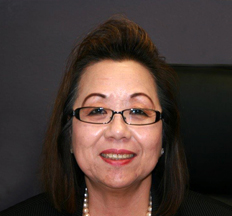 Angie Tran
As our CFO, Angie is responsible for the management and oversight of the business operations of San Diego Youth Services. She has more than 40 years of experience managing business administration for profit and non-profit agencies.
Board of Directors
(Effective July 1, 2019)
Chair
Pamela T. Luster*
President
San Diego Mesa College
Vice Chair/Secretary
Laura Shanley*
Treasurer
Christian Kurth*
Associate
JMI Equity
Director
Kelly McGeehan
Deputy City Attorney
San Diego City Attorney's Office
Director
Damon Melda
Vice President, Tenant Representation
Jones Lang LaSalle
Director
Monique Myers
Community Partnership Prosecutor – East County
San Diego County District Attorney's Office
Director
Walt Vasquez
Police Chief
La Mesa Police Department
Director
Dustin Wolverton 
Associate Attorney
Pillsbury Winthrop Shaw Pittman LLP
*Executive Committee Member
Board of Directors, San Diego Youth Foundation
(Effective July 1, 2019)
Chair
Kelly McGeehan*
Deputy City Attorney
San Diego City Attorney's Office
Vice Chair/Secretary
Timothy Ducker*
Director, Business Development
GKN Aerospace
Treasurer
Christian Kurth*
Associate
JMI Equity
Director
Trevor Allan
Vice President
Alliant Insurance Services
Director
Catherine Baker
Senior Manager, Public Relations
Qualcomm
Director
Damon Melda
Vice President, Tenant Representation
Jones Lang LaSalle
Director
Marni von Wilpert
Deputy City Attorney
San Diego City Attorney's Office
*Executive Committee Member
Trustees
Trustee
Anita Harbert
Retired Director
SDSU / School of Social Work
Trustee
Richard Segal
Managing Partner
Pillsbury Winthrop Shaw Pittman LLP
Trustee
Fern Steiner, ESQ
Attorney
Smith, Steiner, Vanderpool & Wax
Trustee
Tambra Wayne
Community Volunteer
Director
Taft Zitoun
Vice President, Long Form Media
Havas Edge